Have you ever found yourself wondering if that great deal was too great? Could you spot a fake COACH wallet or bag? We know you work hard for your money.  We also know that what you carry is important to you – you wouldn't be here if it wasn't. 
This is precisely why we wanted to spend some time to show you how to make sure that the COACH wallet or bag you're getting is the real deal.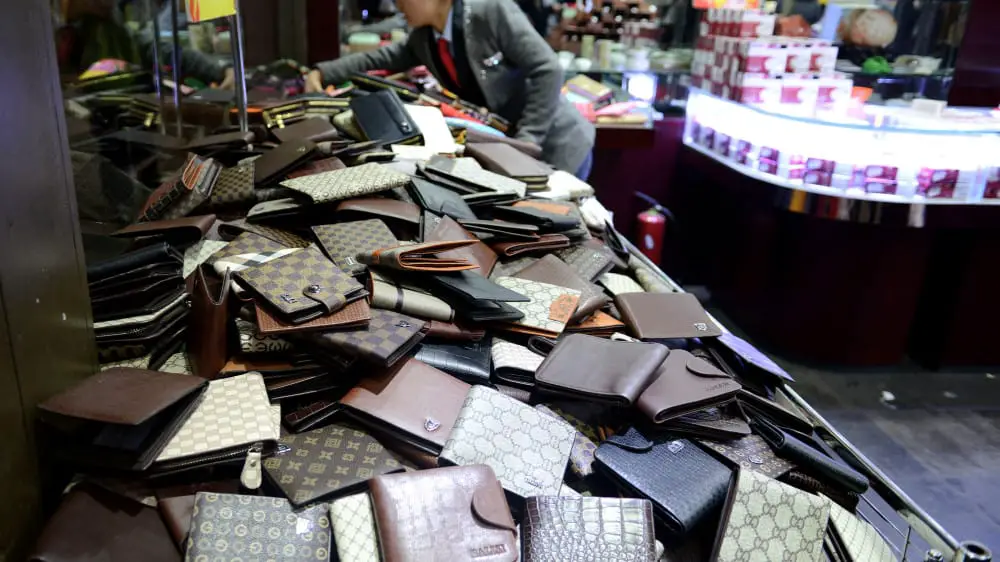 How To Spot a Fake COACH Wallet or Bag
In this article we are going to help you when it comes to identifying whether a COACH wallet, wristlet or bag that you have your eyes on is legitimate or not.
Let's be honest, sometimes just trying to figure it out yourself, especially if you're not familiar with the brand or their products, can be extremely difficult (and ultimately financially costly). We are going to look at different aspects of the brand and how they design their wallets to help you tell the difference.
---
COACH Takes Spotting Counterfeit Products Seriously
First and foremost, know this…COACH takes this very seriously.  Besides hurting them financially, discounting their brand and losing trust with their customers, the "fake" industry is tied to some pretty bad stuff.  We mean really bad stuff…things like organized criminal activity and child labor.
The USPTO states "counterfeiting is the largest criminal enterprise in the world, with domestic and international sales of counterfeit and pirated goods totaling between an estimated $1.7 trillion and $4.5 trillion a year" (source).
Here's how COACH describes their approach:
COACH will take immediate action against these counterfeit manufacturers.
They work with customs and law enforcement at all levels to stop these products from entering the global supply of their products.
They work tirelessly with their vendors to ensure they understand how big and important this issue is and only purchase products to resell directly from COACH themselves.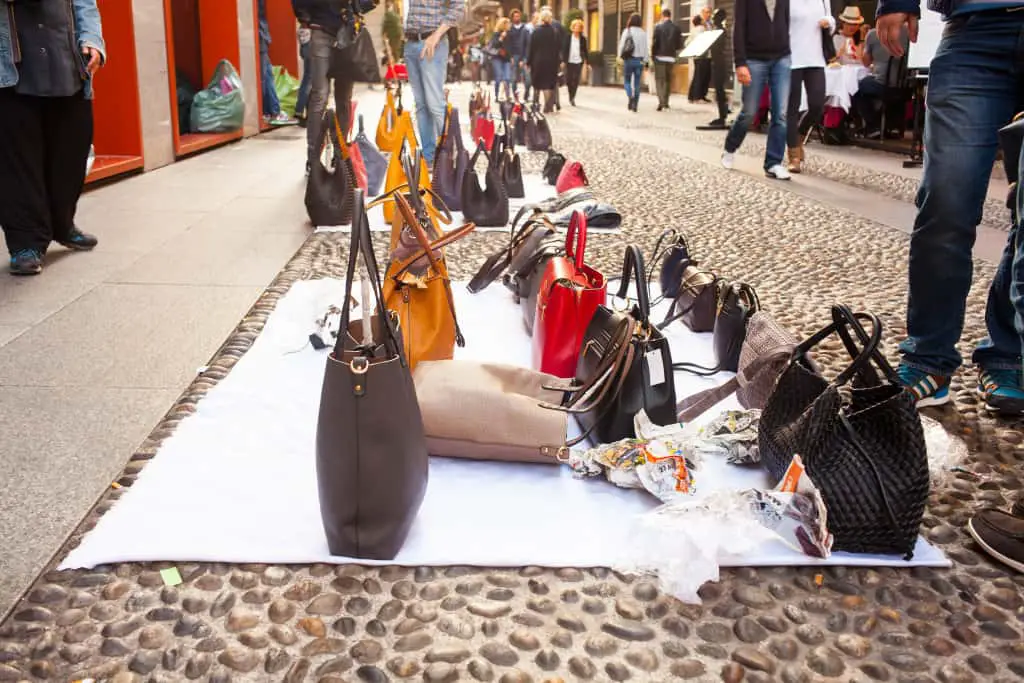 Now, let's look at a few things that you can do (as the consumer) to protect yourself from counterfeit products:
Design Flaws
The most obvious inclusion of a COACH wallet or purse is the logo of said maker. Typically, if a wallet is genuine, it will have the signature C. You can always have a look online if you want something to compare it against. Many counterfeit wallets will use G's or O's or a single C (we've seen a bit of everything).
Another part of the design you would do well to pay attention to is the "color" of the wallet or bag that you're buying. First and foremost, ask yourself – "Is this a color that is ACTUALLY being offered as part of the variant for this particular product?" Sometimes it's not. Have a quick check on their website to ensure that it is a valid product 1) being made by COACH and 2) that the colors match up.
Fabric Issues
All COACH wallets and bags use the finest of materials, so it's a bit easier to tell a counterfeit product if it is using sub-par or shoddy materials.  Feel it.  In the case of a wallet, the leather should be high-quality leather.  It should be soft.  The leather used in these wallets is very fine and if you rub your fingers over it, you'll feel a soft and smooth material. Fakes would typically not have such a smooth consistency to it and would feel a bit more rugged and cheap.
Use your better judgement – if it "feels" fake it probably is.  It shouldn't feel like plastic or bonded leather (pleather).  Unfortunately, materials such as these are common in the manufacture of counterfeit COACH wallets and/or purses.
Check the Stitching
Next, take good long look and examine the stitching.
Is it done professionally and to a fine finish?
Is it in a perfectly straight line?
Are there any frays in the stitching or places where it's coming undone?
At the end of each line of stitching it should always be stitched with none missing.  We've seen some beautiful knockoffs with HORRIBLE stitching.  It's a telltale sign if something is not "lining up" here.
Flimsy Hardware
COACH uses quality hardware on all of their wallets and bags.  It is typically a very heavy metal and isn't plastic.  It won't flake off or dull easily…you really have to do some damage to it to cause the buttons to chip/flake.  The zippers that are used in COACH wallets are (typical of high end designers) made from YKK Zippers. 

You can find out more about what YKK Zippers are here, but basically they are metal standard zippers with YKK in upper case with a line above and below the zipper. If the COACH wallet or purse you're looking at has a plain zipper alarm bells should go off, and you should avoid the purchase, as it has a good chance of being a fake. The middle seams of the wallet in particular should also not rip or tear over time along the zipper.
Price Too Good to Be True?
There are plenty of resources on the internet to compare the price you're being offered the COACH wallet or purse to. Early warning signs of a counterfeit wallet or purse are a heavily under-priced product or a heavily overpriced product.
Have a quick check on Amazon or the COACH website to see how far apart the prices are. Per the COACH website, there are also a list of authorized COACH retailers both online and offline. Of course, someone might have bought a COACH wallet or purse and not initially liked it and will be listing on eBay.
Honestly, that's fine and we've seen a lot of folks completely happy and satisfied with their eBay or Craigslist purchase, but we've also seen a lot get burned with a scam.
This is the list of authorized vendors of COACH products (this list isn't exhaustive), but these are the main ones they list on their own site.
Belk
Bergners
Bloomingdales
Bonton
Boston Store
Carsons
Dillards
Elder-Beerman
Herbergers
Lord and Taylor
Macys
Mynavyexchange.com
Nordstrom
Shopmyexchange
The Bay
Von Maur
Younkers
Zappos
6pm LLC – note that this retail site is actually owned by Amazon
COACH is a restricted brand on Amazon, meaning that only the manufacturer, their approved third party retailers, or Amazon itself is allowed to sell these products.  Basically what this means is that all COACH products on Amazon should be authentic and verified. (source)
A Few Other Tricks To Help Spot A Fake COACH Wallet Or Bag
The Glue Test
Other good tricks that are good to know – give the COACH wallet or purse what is called a "glue check" when you first purchase the product. Rub your fingers across all of the seams and see if you can detect any signs of glue. Any presence of residue typically will mean it is a fake COACH wallet or bag, as all of the authentic products are quality tested before being shipped
Check the Serial Number
It would be nice if there was a way to quickly check a COACH wallet's authenticity from its serial number, but it's not quite that easy.
One little trick: All the COACH serial numbers and style numbers we've seen do seem to be prefixed with "No." for "Number" (as in "No. A12-3456"). If that's missing, beware!
There are whole pages on fashion websites devoted to vintage COACH bags and wallets that will list out all the variations of COACH serial numbers over the years (a good example can be found at Essex Fashion House). We're assuming here you're not looking at vintage, which is a whole art unto itself.
Here's our short version:
Pre-1994, COACH used serial numbers of the form NNN-NNNN in most, (but not all!) products
A modern COACH style number will tend to look like ANA-NNNN or ANNNN-NNNNN where the letters (A) and numbers (N) to the left of the hyphen indicate place/year of manufacture and everything to the right is the "style number" (this is NOT a unique serial number!).
So if you can't even get a unique serial number to check, what can you do?
Image Check
One trick is to go online and search that particular style code in your favorite search engine (enter the code in the search box and click the 'images' tab). You'll see similar products come up for legitimate COACH wallet or bag. Of course, that isn't a 100% guarantee as fake numbers can get published too.
Auction Sites
If you're buying from an auction site like eBay, sometimes it can be beneficial, and could possibly save you money, to ask the seller to take a picture of the Serial Number/Style Number on the product so that you can do these checks before spending any money. There is also an eBay forum where people discuss this sort of thing regularly.
Try Asking the Pros
Another good tip, if you have a COACH outlet near you, but you're thinking about buying a COACH product from another vendor, why not seek the advice of the trained and experience staff in the store who can help you to evaluate and assess whether the one you've got your eyes on is fake or not. They'll often be happy to help you avoid a fake and will also give you some tips and tricks of how to not fall in to the trap. This is NOT an official service, so be your most charming!
If You Have Bought a Fake
If for any unfortunate reason you have fallen victim to the purchase of a counterfeit COACH product you have a couple of options at your disposal.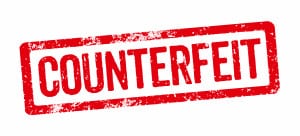 First, you can report it (anonymously if you'd prefer) by calling them on their anti-counterfeit hotline which is 877-788-7656 or by emailing information and pictures of, the fake wallet, purse or bag to counterfeits@coach.com. This number should only be used for reporting a COACH Wallet or Purse that you're confident is counterfeit, as the staff there won't be able to assist in verifying or authenticating whether your product is real or fake.
Secondly, you can approach the seller, explain the situation, and ask for a refund. This might sound like a long shot, but if you bought it from someone who genuinely did not realize it was a fake, you may be able to come to an agreement. Of course, if you picked it up from a street vendor, that's not very likely…
Before You Go…
By following all the tips and tricks that have been given to you in this article today, you're now well educated and prepared for the assessment of a COACH product you're suspicious of being real or fake. You may be wondering though, if expensive wallets are worth it at all – no worries, we've got you covered! Check out out next article…
Are Expensive Wallets Worth it?
Related Articles:
FAQs
Is COACH made in China?
According to Tapestry's 2021 10K Filing: "During fiscal 2021, manufacturers of Coach products were primarily located in Vietnam, Cambodia and the Philippines" This is a change from 2019 where the list of countries included "mainland China". This doesn't mean NO products are made there, but does seem to imply diversification away from China
Is Tapestry the same as COACH?
Is 6PM Legit?
Yes. 6PM is the discount retail sister site of Zappos, which is owned by Amazon.com
All product names, logos, brands, and trademarks are the property of their respective owners