It's no secret we're big fans of the Ridge wallet.
This iconic metal wallet took the minimalist wallet movement by storm when it came out and the company has gone from strength to strength since then, with wider ranges and new products.
When it comes to choosing a Ridge wallet, there are really two main choices:
Looks. There are a wide range of styles and colors. Want a sleek, subtle look? Try something in Aluminum. Want something bold to grab attention? Try the Titanium Forged Ember.
Cash-strap or money clip. Ah, this is the big one. That's what we're here to cover.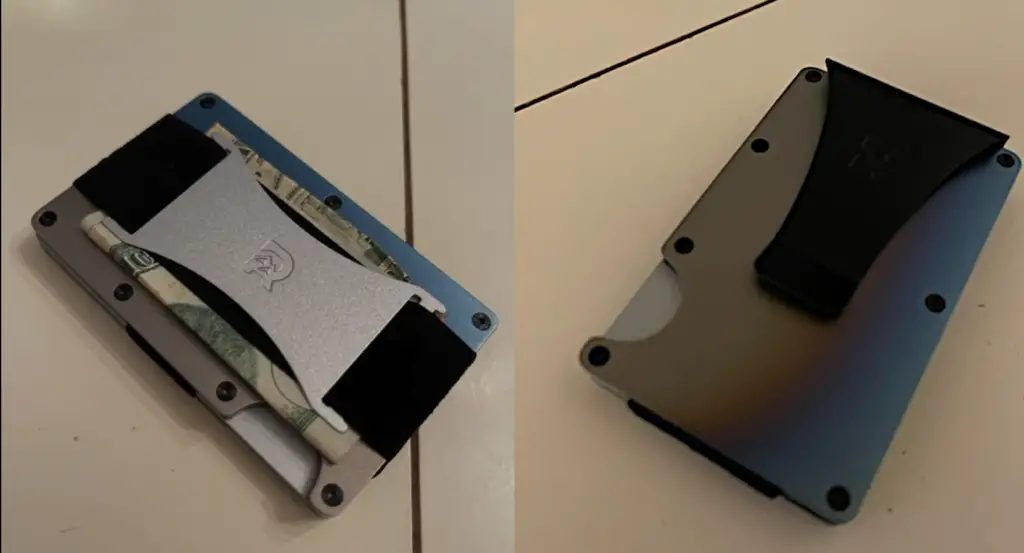 Ridge Wallet Cash Strap or Money Clip?
The short answer is (of course) that there is no right or wrong answer for everyone, it's a personal choice.
Nevertheless, here's our take:
Choose the cash strap if a slim form factor is one of your must-haves
Choose the money clip for a more traditional look that will hold your cash crazy tight
The beauty of these wallets though, is that they're easy to customize. You can order both a cash strap and money clip and switch between them as you like.
Yes, some hardcore Ridge fans have tried both. As in – cash strap on one side, money clip on the other.
We don't recommend this! As big proponents of the slim wallet movement, we can't see why you'd want to make this great, slim profile wallet … fatter?
So that's the story – and I decided to put it to the test!
Switching from Money Clip to Cash Strap
I originally bought the money clip version of the Burnt Titanium.
It served me well for several years, but then one day, almost on a whim, I decided I wanted to try the slimmer-looking cash strap.
Rather than buying a whole new wallet, I ordered a cash strap from Ridge and hung out for a few days, impatiently waiting for my new toys to arrive.
Switching the Ridge Money Clip for the Cash Strap
It's a pretty simple exercise. Ridge send a T5 screwdriver with every purchase, and this is one of the reasons why. (You can always order a replacement if needed.)
What you get is the cash strap elastic in a double loop, and a metal plate to thread one of the loops through.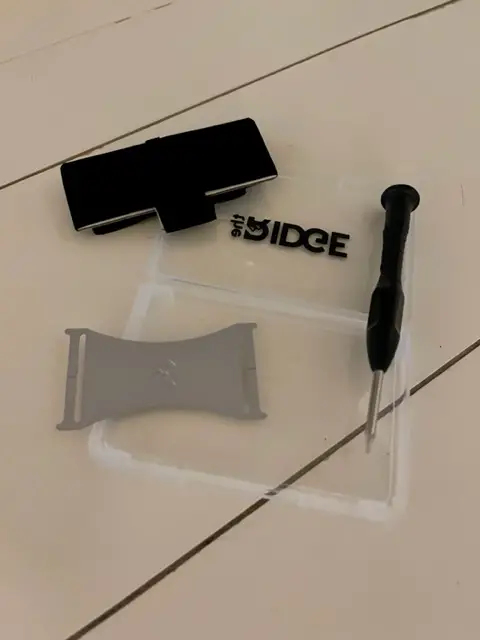 There are 14 screws in the outer plates of the Ridge wallet. Take them all out (remember to put them all into some sort of container – the last thing you want is to lose one of these tiny things).
The money clip will come loose after a couple of the screws are removed, but you'll need to remove them all.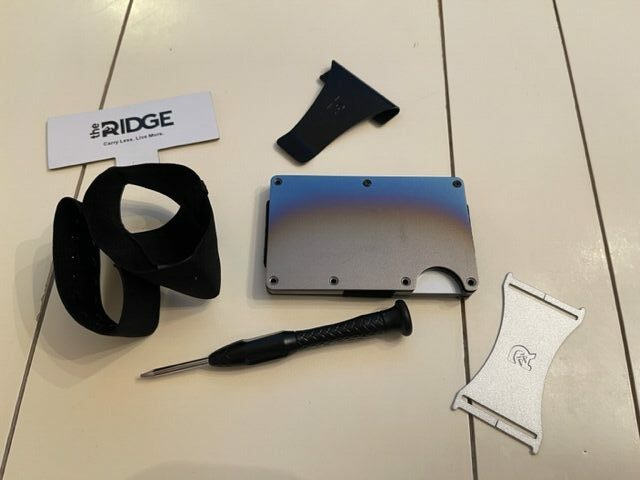 There are two interior plates inside the outer shell. Line up the elastic strap so its oriented with the grooves in the plates: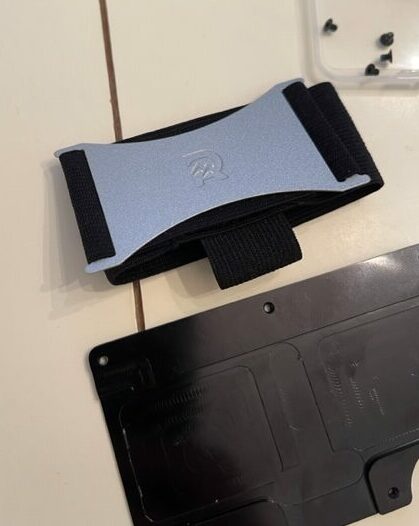 After slipping the strap around the interior plates, slip the rear plate into the other loop in the strap – this holds the outer plate against the inner support plates: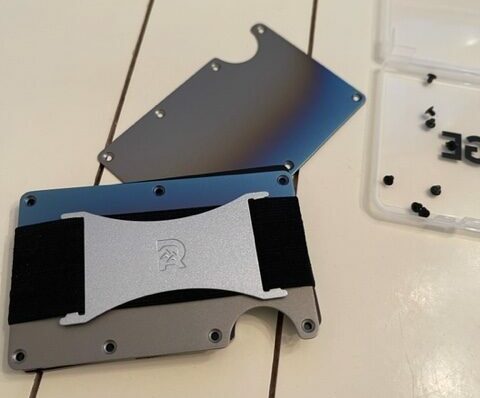 And then of course – we have to add back each of the 14 screws. This is where you will be glad you kept them in a container.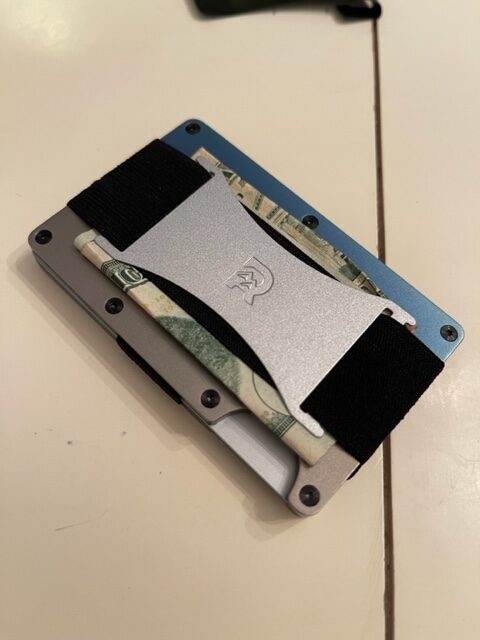 So Which is Better, the Ridge Cash Strap or the Money Clip?
As I said at the start, there is no right answer for everyone.
However, for me, I felt that the cash strap was a bit of an upgrade. That might be just because it's new to me of course – but I'm pretty sure it will stick with me.
It definitely makes the wallet feel slimmer when pulling in and out of a front pocket. I would occasionally find the money clip snagging on my pants pocket – that's completely gone.
It didn't take me long to get used to the strap either – the muscle memory of the clip being there was around for a while, but now …. yeah, I'm sold.
Your mileage may vary – but for me, the cash strap is my preferred Ridge setup.
Before You Go….
That's a wrap for cash strap vs money clips – but we're not done yet! Is the Ridge wallet still the best metal wallet around? Check out our full review to find out…
Ridge Wallet – The Full Review
Related Articles
Bonus Video:
All product names, logos, brands, and trademarks are the property of their respective owners