Looking for information about the best wallets on Kickstarter? Here's a breakdown of the top 15 Kickstarter wallets, in order of funding received!
What Are Kickstarter Wallets?
You've probably heard of Kickstarter – but in case you haven't, its a crowdfunding platform. Essentially what that means is, if you have a creative project, some new product you want to bring to life, you can create a campaign on Kickstarter to get ordinary people to commit funds.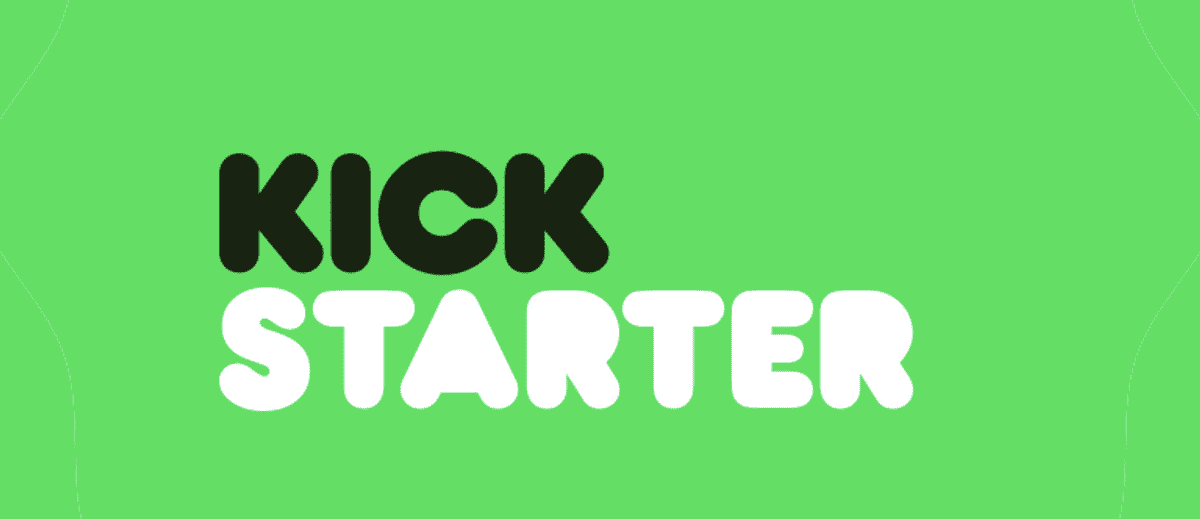 Typically the way it works is that the team will create a compelling video that explains what they are proposing to make (video is by far the best way to get your message across in an entertaining way and to get people excited about not only your product, but also you as a team).
The funding they are asking for will typically be in tiers, and offer the product at a discounted price, or in unique, customized colors, etc. Effectively, you are pre-buying the product before its been made, and getting perks for having done so.
So a Kickstarter wallet is exactly what it sounds like, a wallet where the funding for the development and production came out of a campaign on Kickstarter.
---
The 15 Most-Funded Kickstarter Wallets
All right, let's go through the list! Starting with the top funded wallet:
Made of: carbon fiber or crystal ABS options
Hold up to: 6 cards
No warranty stated
This wallet fans out to provide easy and quick access to all of your cards. Each card is placed in a slot, locks in through magnetics, then fans out so you can select whichever card you're looking for. The wallet also has a slot where you can keep change or keys, and there's an option to order one with a money clip on the back. The carbon fiber version is a sleek black color, while the crystal ABS version comes in black, white, transparent, transparent red, transparent yellow and transparent orange. Keplero sells RFID blockers separately.
---
Made of: leather or microfiber options
Holds up to 10 cards and 20 bills (or any combination thereof)
1 year warranty
The Djin wallets come with an RFID blocking card, which Koala Gear sells separately on their website as well. Along with the slide pocket for coins, keys and USB sticks, the wallet also has a concealed drawer for smaller items such as a memory card or a SIM card. The slide pocket can hold between 10 and 15 coins, depending on the coin thickness. Regardless of which material option you choose, the Djin wallet only weighs 46 grams. Koala Gear is offering easy 30 day returns on their Djin wallets, and they also sell backpacks and cross bags on their website.
---
Made of: titanium
Holds up to: 4, 8 or 12 card options
No warranty stated
Made from one single piece of pure titanium, this wallet is available in three different surface finishes: brushed, stone washed and black. It also has an option for custom engraving. Depending on what size you order, it will weigh between 20 and 42 grams. Their largest size is only .51 inches thick, the smallest size .23 inches thick. The DM1 is not RFID blocking, ideal for using easy tap access cards without having to remove them. The Decadent Minimalist is made in the USA, and offers a military and first responder discount.
---
Made of: RS15 fibers
Holds up to: 12 cards
No warranty stated
Mjolnir has a quick draw feature that can hold up to 10 cards: this feature is also RFID blocking. The two additional slots that are not RFID blocking are useful for easy tap cards, such as a metro card. Magnetic, Mjolnir has an anti-drop feature so it won't fall out of your pocket- but this feature won't mess with any magnetic cards you may have, such as a hotel key.
It also can cling to your iPhone and be used as a phone stand. When you drop your change in the wallet, it automatically sorts the coins from the cash, so they are easy to pull out next time you want to pay with cash. The fabric can withstand up to 15 kilograms of weight, but when completely full the wallet itself is only .5 inches thick.
The wallet also has a mini pen, along with slots for a spare key, SIM card, SDHC and SIM tool. It comes in Mind Yellow, Soul Orange, Reality Red, Silver Surfer, Time Marine, Space Blue, Power Purple and Galactus Black (they're big superhero fans over there).
---
Made of: Aluminum (leather sleeve option)
Holds up to: 6 cards (up to 14 cards with leather sleeve)
Lifetime Warranty
When you squeeze the GRIP6 wallet all of your cards peak out, staggered so you can choose the one you're looking for. When you stop squeezing, the cards automatically retract and lock back into the wallet. This mechanism was run through a test of half a million squeezes to check for wear and tear- so the minds behind this wallet feel confident in their lifetime warranty offer. RFID blocking, the GRIP6 also comes with an option of a finger hook, making it easy to extract from pockets, carry around, and clip onto carabiners.
With the leather sleeve option, the full wallet can hold four bills and 14 cards. The GRIP6 weighs only 3.5 ounces with the sleeve (2.8 ounces without), and is .6 inches thick (.4 inches without the sleeve). It comes in Ember, Foxttail, Gold, Kiwi, Aurora, Bronze, Blue Steel, Black and Gunmetal.
---
Made of: aluminum or carbon fiber options
Holds up to: 7, 10 or 13 card options
No warranty stated
With a flick of your finger all your cards fan out for you to select from. The Fantom Wallet also comes with a quick draw slot, giving instant access to the top card with a quick thumb movement. The thumb lever that fans out your cards also serves as a door to an optional coin holder that can hold USB drives, SD cards and keys in addition to coins.
If you order the wallet without the coin holder it's 8 millimeters thick, with the coin holder it's 12 millimeters. It weighs only 1 ounce. The Fantom Wallet comes in four colors (black, blue, red and silver) or carbon fiber. The colorful versions are RFID/NFC blocking, but the carbon fiber version is not.
You May Also Like: Our take on Fantom Wallet Alternatives!
---
Made of: leather and aluminum
Holds up to: 12 cards
Lifetime warranty against manufacturing defects
Both the Dapper and Tactical wallets from Dango are RFID blocking, equipped with a bottle opener, made in the USA and weigh just over 2 ounces. The Tactical wallet comes with the Dango Multitool, made from stainless steel with over fourteen functions. These include a knife, saw, smartphone stand, ruler and more. As long as you remove the multitool from the wallet and check it, this wallet is entirely TSA compliant.
The Dapper wallet comes in Golden Whiskey Brown Leather or Jet Black Leather, each with a black silicone band. The Tactical wallet comes in Brown Rawhide Leather or Jet Black Leather, each of these also comes with a black silicone band.
You may also like our article on: Dango vs Trayvax!
---
Made of: leather
Holds up to: 5 or 12 card options
One year warranty
This RFID blocking wallet has a one button quick card access. The tracking app for your phone can tell you how far you are from your wallet at all times, and will notify you when you have gone out of range of your wallet. Conversely, when you can't find your phone, pressing the tracking button on your wallet will cause your phone to ring regardless of whether it is set to silent mode.
Lasting around six months, the wallet's battery is rechargeable. The five card option is called the Senate, and the 12 card option is called the Parliament; the Parliament has a hidden pocket feature. Both come with a removable wallet to store extra cards or cash. They have four colors options: Black, Coffee Brown, Steel Blue or Cognac. Ekster offers free shipping and returns on all orders $50 and up.
See our full Ekster review for more.
---
Made of: Tyvek® Smart Material
Holds up to: 8 cards
One Month Guarantee
The Micro Wallet has two interior card slots, two side card slots and a cash compartment, but it's only 3 millimeters thicker than a credit card. Made from one continuous piece of Tyvek® smart material, it's RFID blocking, durable and water-resistant. It comes in three shades of black (Leather, Jet Black and Graphite), as well as eleven unique artsy designs created by artists from all over the world: from China, South Korea and India, to Israel, Spain, Germany, Austria and the Netherlands.
Paperwallet also have a recycle program, where you can send your old Paperwallet back to them for a 20% discount off your next order.
---
Made of: leather
Has 4 card slots
No warranty stated
The Woolet is RFID blocking, with a hidden compartment and a slot for larger IDs. Your phone will alert you when you've left it behind, and your wallet will alert you if you've left your phone behind. You can specify your own preference for distance, choosing anywhere from 20 to 85 feet as the trigger for alerts. You can ring your wallet in order to find it, and the tracker on your phone will tell you how far you are from the Woolet and if you're getting closer. The crowd detection feature can make use of other Woolet users in the area to scan and find your lost Woolet.
The Woolet is self charging, with a 1.5 year minimum battery life. 9.9 millimeters thin, it comes in Sleek Black and Classic Suede. Woolet Co also offers key finders and phone covers on it's website.
---
Made of: Aluminum, Carbon fiber or Polycarbonate options
Holds up to: 6 cards
Lifetime warranty and free replacement
There are three options in choosing your HuMn wallet: the HuMn Wallet 2 (RFID Blocking), HuMn Wallet Mini (RFID Blocking) and the HuMn Wallet Mini. Each holds six cards and is around 1.5 ounces in weight. The HuMn Wallet Mini, the only one of the three that isn't RFID blocking, also only comes with a one year warranty instead of the lifetime warranty.
HuMn offers over 20 colors and patterns, and the option to get an expansion plate for the wallet, adding 4-5 cards to its capacity. HuMn offers free shipping and a military discount for its customers.
---
Made of: Carbon fiber, aluminum or titanium options
Holds up to: 12 cards
Lifetime Warranty
The Ridge Wallet comes with either a clash strap or a money clip, depending on your preference.
For materials, there are three options you can choose here, all with RFID blocking. The carbon fiber option weighs in at 1.6 ounces and has two color/pattern options. The titanium option weighs 2.5 ounces and has four color/pattern options. Lastly, the aluminum weighs in at 2 ounces, and has thirteen color/pattern options.
Ridge Wallet has a free 45 day return policy for its wallets. Standard domestic and worldwide shipping is free, and they also make bags, phone cases, multi gear tools and more.
See our full Ridge review for more.
---
Made of: 10XD ™ (Polythylene) or 3PN ™ (nylon)
Holds up to: 10+ cards
10 year warranty
The Flyfold is 46 grams and 3 millimeters thick, and has a cash slot. Two inward facing card slots provide extra security for you cards. The material is washing machine safe, water resistant and sweat proof. It comes in slate, evergreen, blue and onyx: the onyx is the only option that offers RFID protection. Pioneer, the company that makes the Flyfold, offers free shipping worldwide in addition to their ten year warranty. The material, while slimmer than leather, will break in similarly; but as it is much more durable, it won't break down over time like leather would.
---
Made of: stainless steel
Holds up to: 7 cards
One year warranty
The Wallet, by Zenlet, is water repellent and seals when closed so there is no danger of anything falling out. It has single-hand slide open access and their limited edition options come with a rubber clip feature. The wallet is RFID blocking, but has non-RFID blocking slots for easy tap cards, such as a metro card. The Wallet can carry cards, money, receipts, keys, coins and small objects; and is also scratchproof and recyclable. The Wallet can fit into your front shirt pocket, as well as your front and back pants pockets. Zenlet offers over 15 color/pattern options for The Wallet.
---
Made of: leather
Has 6 card slots
One year warranty
Walli has two cash slots in addition to its six card slots, along with smartphone connection for tracking. Your phone will notify you if you leave your Walli behind, and it also has a smart pocket feature. You can keep one card in your smart pocket in the wallet. This feature will allow your phone to notify you if you leave that card behind. You can customize the distance setting for alerts for anywhere between 10 and 100 feet.
If you can't find your phone, you can tap your Walli twice to make your phone start ringing. It's easily replaceable battery lasts up to six months. Walli offers free worldwide shipping and comes in three colors: blue/teal, black/blue and black/grey.
Summary
Kickstarter continues to be a great source of funding for creative new projects that otherwise might never see the light of day. Hope you enjoyed our rundown of Kickstarter wallets!
All product names, logos, brands, and trademarks are the property of their respective owners