It's no secret we're fans of Axwell Wallets!
Founded in 2017, Axwell have produced a line of stylish, minimalist wallets that we took quite a shine too when we first reviewed them.
Well now they've released a new range, as well as whole bunch of Axwell Wallet Accessories. These are slim extras that you'll love to carry, but won't turn your slim wallet into a bulky Costanza wallet.
(well, maybe if you bought every accessory and tried them all at once …)
Let's take a look, shall we? And don't forget we have a discount for you (see the end of this article)
The New Wallets
All right, introducing the Axwell Wallet Damascus Series, a wallet line that is a leap forward in design.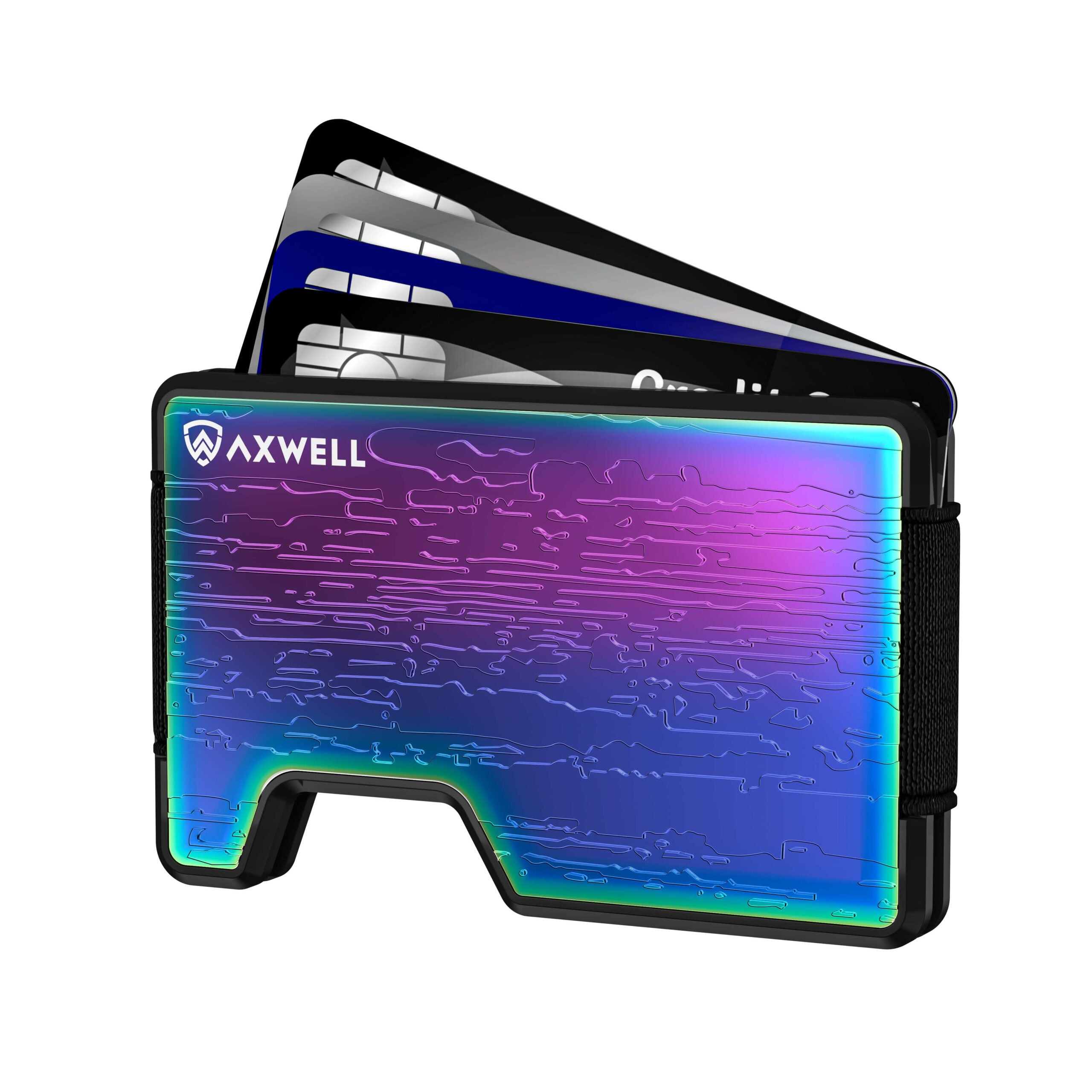 Constructed with 304 stainless steel and bearing traditional damascus design laser engravings, these wallets also carry a PVD coating. Think of this as an added layer of resilience for your everyday companion.
OK, we needed to look this up. PVD is "Physical Vapor Deposition". That's a coating process used in manufacturing – it helps improve the durability, performance, and appearance of a product. This process involves the transfer of material on an atomic level, depositing a thin, hard coating onto the surface of an object.
The Damascus Series emerges in four distinctive colors that would make a peacock blush – Gold, Black, Cobalt, and Nebula.
The Gold variant carries a refined air of opulence, while the Black has a sleek, minimalist appeal.
The Cobalt variety offers a compelling shade of deep blue, and then there's Nebula.
This is really something. A unique specimen that plays with iridescence in a hugely captivating way.
(That's the nebula in the featured image above)
But it's not just about aesthetics with these wallets. As with the wallets we reviewed earlier, these are equipped with RFID Secure Technology, slim enough for easy carry, and backed by a lifetime warranty.
Axwell Wallet Accessories
Moving beyond wallets, Axwell has unveiled a set of new EDC tools that include the AirTag Money Clip, KeyTool Key Organizer, and Battle Axe Bottle Opener. Let's take them in turn:
AirTag Money Clip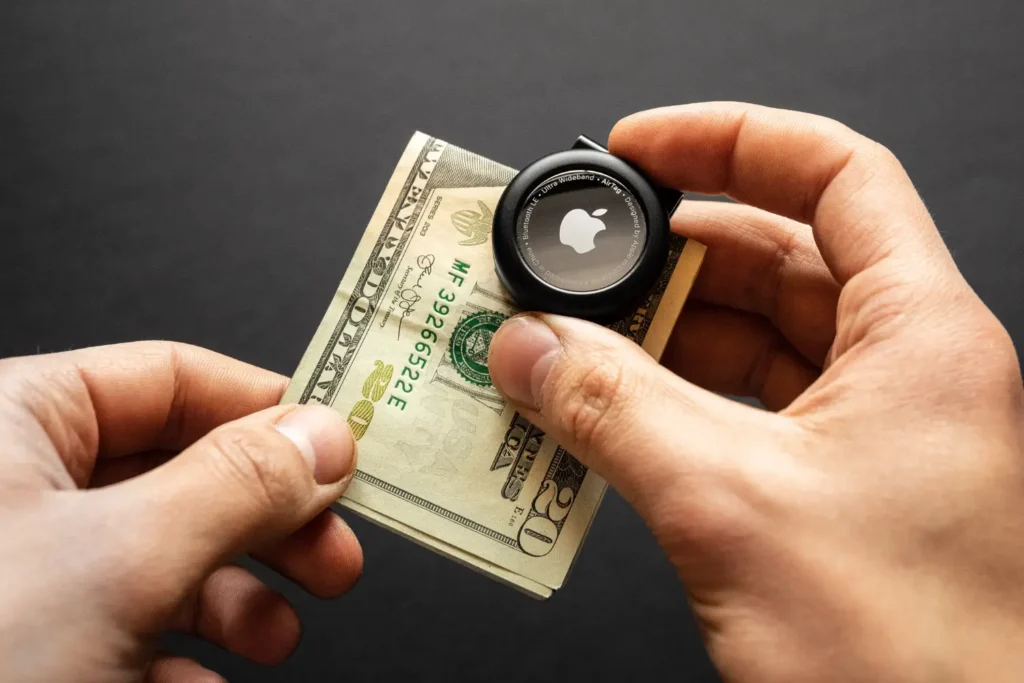 The AirTag Money Clip is a nifty gadget. Made from stainless steel, it can be used stand-alone as a simple and elegant money clip in its own right.
But we think most people will want to use this to secure an Apple AirTag to an Axwell Wallet.
We've covered wallet trackers before. While AirTag isn't the only option out there (nor is it the thinnest) it's naturally going to be a popular option.
Why? Because of the simplicity: attach one of these, and your wallet is instantly part of Apple's FindMy network.
KeyTool Key Organizer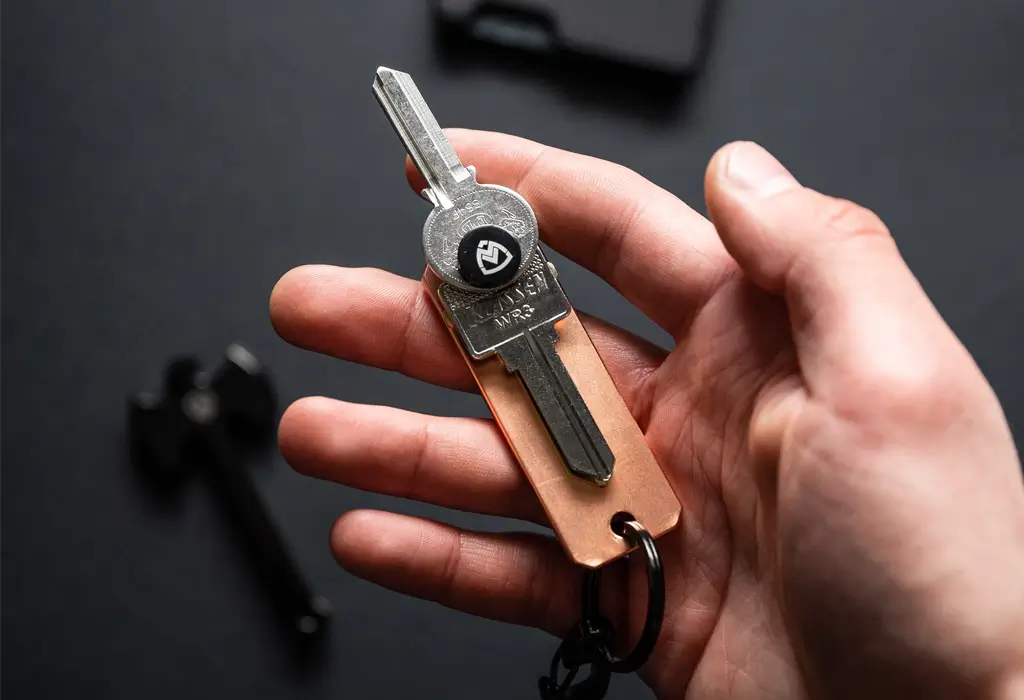 The KeyTool Key Organizer steps in as a modern solution to key management.
Made of durable aerospace-grade aluminum or a beautiful stonewashed copper, it can hold 3-7 keys. Finally – an end to the jingling and jangling of keys in your pocket.
Battle Axe Bottle Opener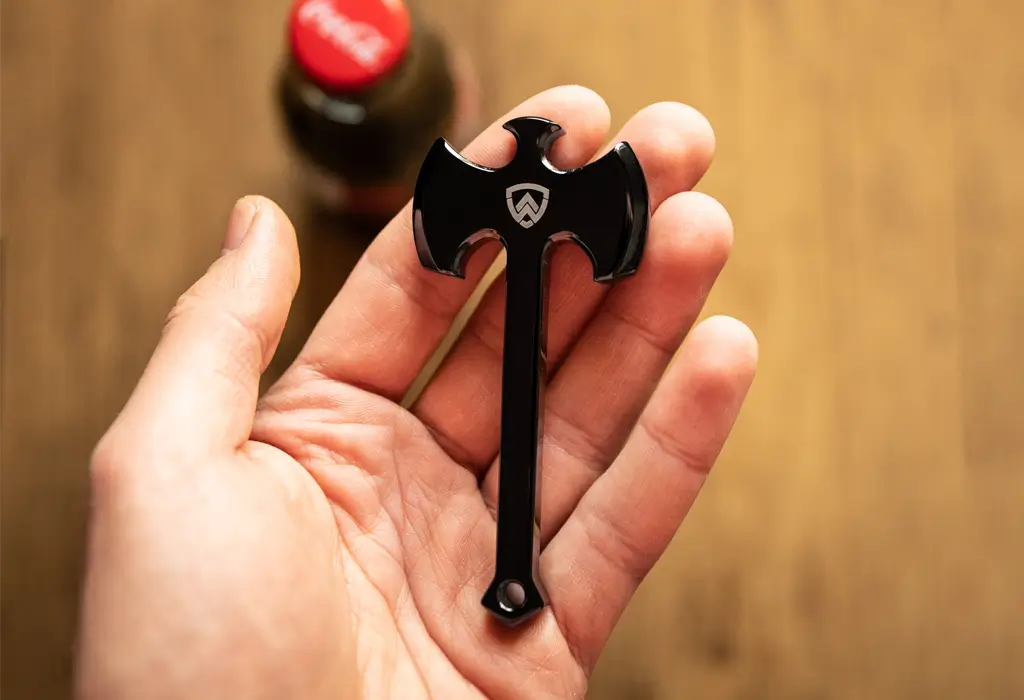 Last, but certainly not least, this device promises a memorable way to pop open your bottles! The Battle Axe Bottle Opener is a fun gift and a great accessory to add to your collection!
If you're considering a gift that blends style, durability, and functionality, Axwell's latest releases may just be what you're looking for. Available from early June on their website, these products are set to add an element of surprise and utility to this year's Father's Day.
Before You Go…
As we mentioned, readers can get a discount on Axwell Wallets by simply entering THEWALLETSHOPPE when you check out!
And finally, If you're interested in our earlier, full review, you can check it out here:
Axwell – has the Ridge met its match?
Related Articles
All product names, logos, brands, and trademarks are the property of their respective owners