Looking to carry photos of your loved ones in your wallet? Real, physical ones, not just whatever is on your phone? Well, what size is a wallet photo, anyway?
If you're looking print wallet photos to keep in your wallet, or if you've got options for (say) school photos that ask you if you want "wallet-size photos" you may be confused what exactly that means.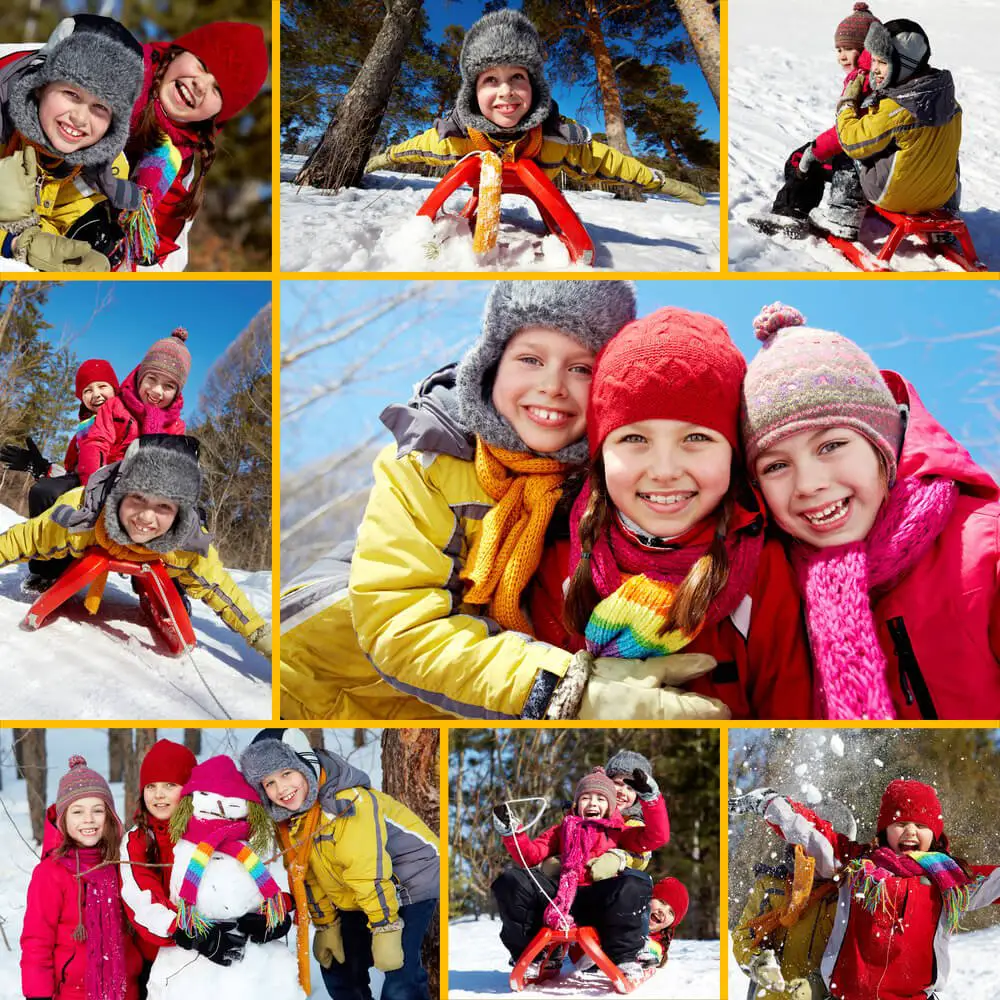 No worries – we've got you covered!
What Size is a Wallet Photo?
There is no "official" standard for wallet photo sizes (unlike passports, more on that later). Nevertheless the photo production industry has settled on two standard sizes.
Wallet-Size Picture in Inches
Both of these standard picture dimensions are referred to as "wallet sized", and both are perfectly fit for purpose: 2 inches by 3 inches, and 2.5 inches by 3.5 inches (also called 2R in the industry).
Why Two Sizes?
Typically, when you select this option from a printing service, you will actually get four pictures in a 2 x 2 grid. Pretty simple reason – its cheaper to have printers set up with a standard print size, and use for multiple size prints.
2 inches by 3 inches
For example, if you have a printer set up to print a 4 x 6 inch standard size photo, you can immediately use this to print a grid of four 2 inch x 3 inch "wallet sized" photos on the same size paper.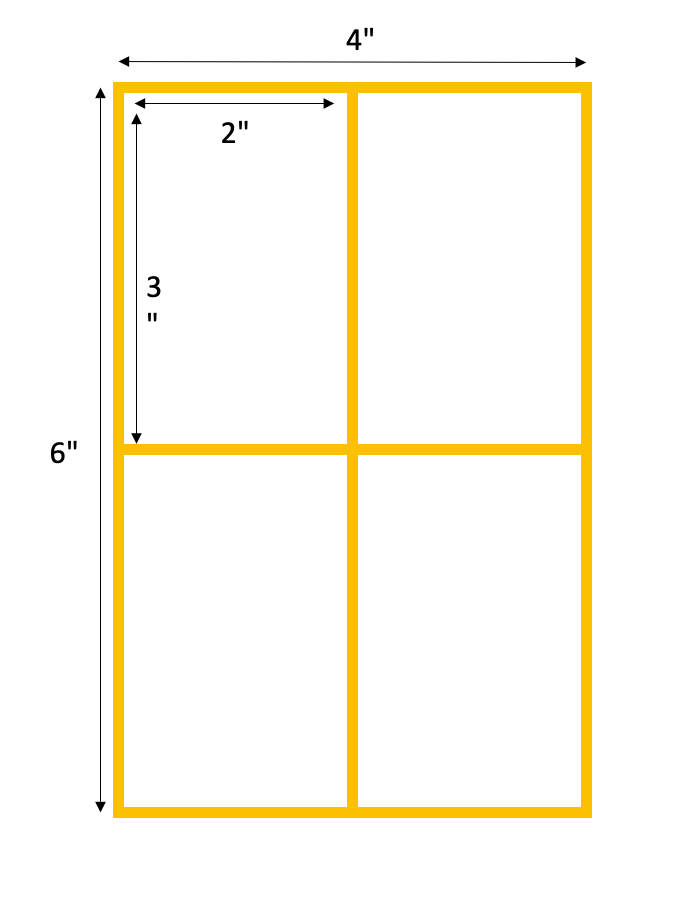 No need to have another printer set up, no need to change the paper in the printer. Simple huh?
2.5 inches by 3.5 inches (also called 2R)
But 4 x 6 inches isn't the only standard size offering.
Some sites will offer 5 by 7 inches as a regular print. Simple math (sorry, we never promised there would be no math) says that means you can now offer a grid of 2.5 inch by 3.5 inch photos that are also pretty much "wallet sized".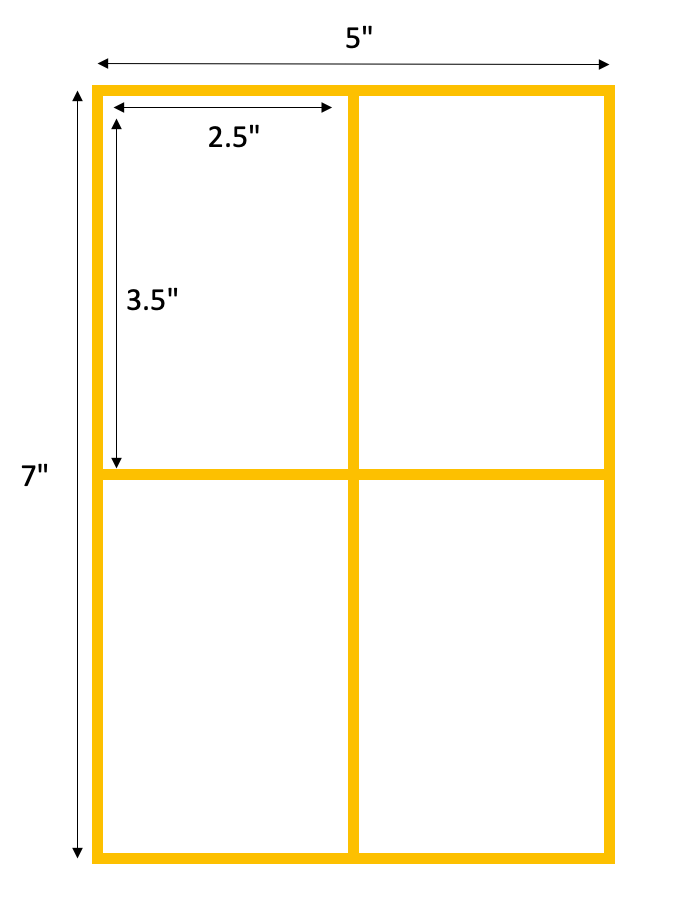 I mean, what is "wallet sized" pretty much depends on the size of the wallet, right?
So Which "Wallet Size" Photos Should You Choose?
Does it matter which size you choose?
Well, it does matter somewhat if you've gone down the minimalist wallet route (and we think you should).
So without further ado:
If You Have a Minimalist, Card-holder Size Wallet
In this case, you want to get wallet photos that are 2 by 3 inches (to fit in, say, a Ridge Wallet that measures 3.4 x 2.13 inches).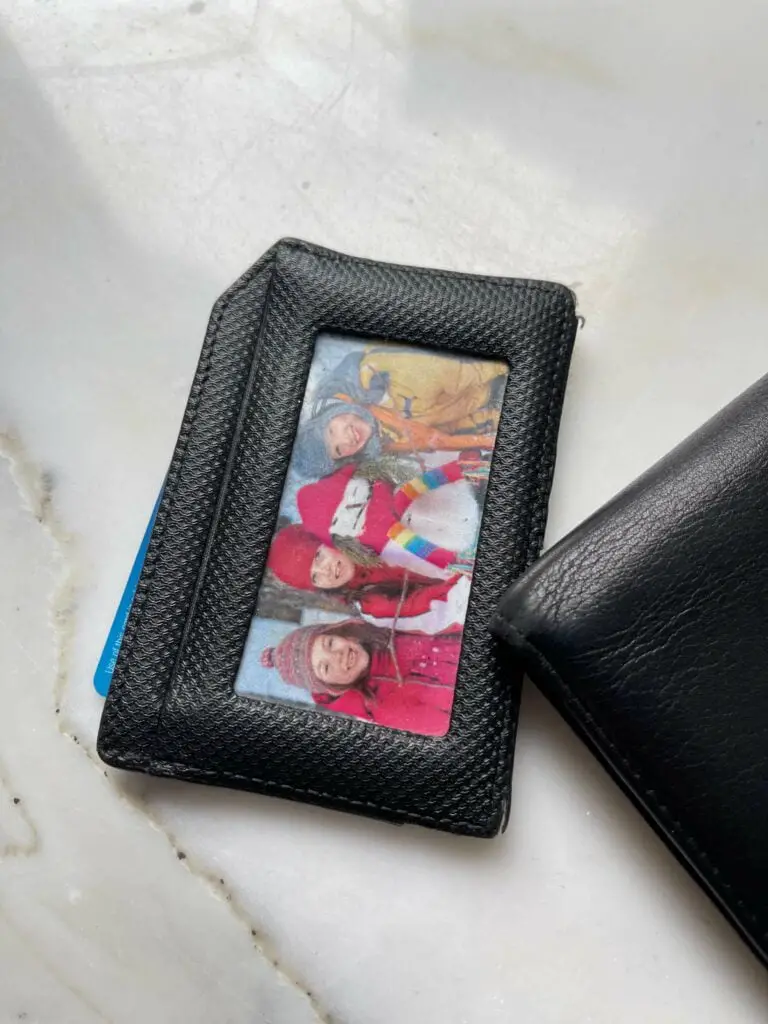 If You Have a Regular Bifold
With one of these more traditional wallets, you can go a little larger and get wallet photos that are 2.5 by 3.5 inches.
Note that these won't go in a credit card slot (credit cards are 3.4 inches wide by 2.1 inches tall) so if that's where you're planning to store them, go for the smaller size.
Are "Wallet Size" and "Passport Size" the Same Thing?
You might quite reasonably think that "passport size" photos would be one of the two sizes above, right? Wrong – that would be too easy!
U.S. passport size photos are 2 inches by 2 inches!
Of course, they have to be different…
Passport photos also have a lot of other, very specific requirements (plain background, no hat, no smiling, etc). You can find the full requirements here.
Where Can I Get "Wallet Size" Photos Printed?
Any copier outlet will be able to do this, and most pharmacies too. Here's a few examples:
Can I Print Wallet Size Photos?
If you have your own photo-quality printer, absolutely you can print wallet size photos yourself. You'll also need:
Photo-quality paper, in either glossy or matte
A pair of sharp scissors!
The steps:
Select the photo you want (crop and edit to your liking)
Select Print from the File menu (an options screen will appear)
Change the "print options" to the "custom" option
Enter either 2 inches by 3 inches, or 2.5 by 3.5, whichever you prefer
Print!
Cut the picture (or pictures) out carefully since there will be a lot of empty space around the print. This is harder than it sounds. Or is it just me that can't cut straight?
Depending on how familiar you are with using the printing options for your computer, the printing step above will either be really straightforward, or extremely annoying! The video below may help.
Before You Go…
Thanks for reading! Keeping a picture in your wallet is a time-honored tradition, and doesn't require batteries! But there are a lot of other things people carry in their wallet – check out our next article (with a title you're sure to recognize …)
Related Articles:
FAQs
Is a 2 x 2 Photo "Wallet Size"?
Most print shops will use either 3 by 2 inches, or 3.5 by 2.5 inches as "wallet size" (2 by 2 inches is "passport size"). There's nothing stopping you from using a 2 by 2 photo in your wallet, but it may look a bit small.
Is a 4×6 Photo a Wallet Size?
No, that's too large for a wallet. However, if you order "wallet size" prints, you will typically get something like a 4×6 inch print, with four 2×3 inch (wallet-size) images arranged in grid.
What Size Are Walmart Wallet Photos?
Walmart typically prints 2.5 x 3.5 inch wallet photos
What Size Are Walgreens Wallet Photos?
Walgreens typically prints 2 x 3 inch wallet photos
What Size Are CVS Wallet Photos?
CVS typically prints 2 x 3 inch wallet photos
All product names, logos, brands, and trademarks are the property of their respective owners