Pull up those leg warmers, put your best mix tape into your Walkman, it's time to revisit that icon of 80s schooldays, the Wiz Backpack!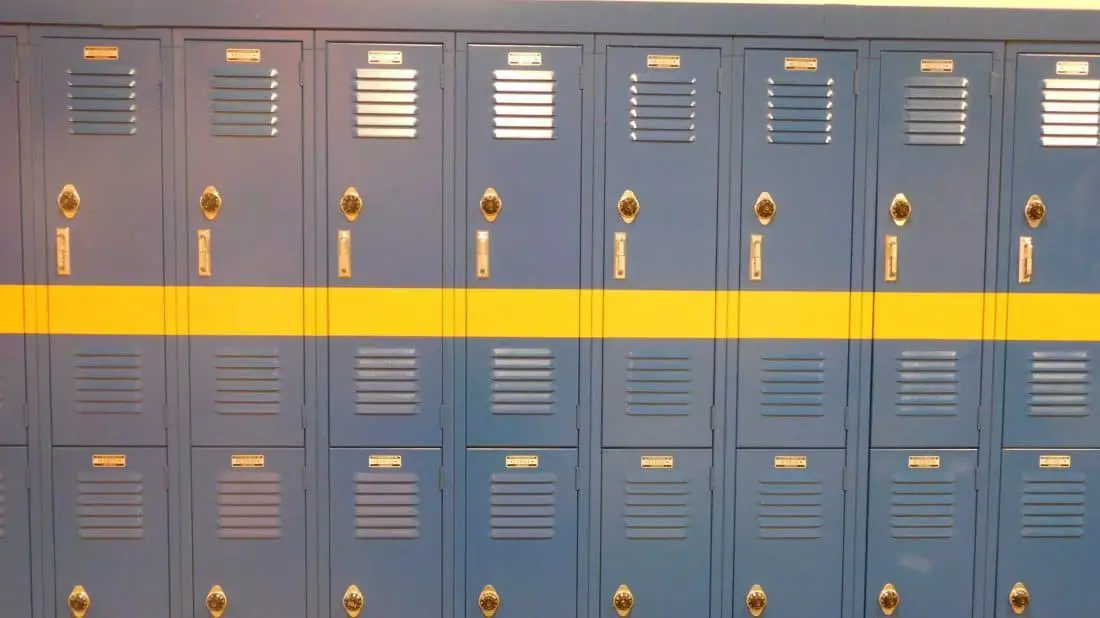 School bags have come a long way. Way back in the day, students had to suffer through lugging around their school supplies with only a basic leather strap that was used to "belt" the books together. Seriously. Here's a modern (but "vintage style") version:
Fast forward and you see mostly the traditional double-strapped backpacks or messenger-style bags. But does anyone remember The Wiz Backpack?  Let's rewind and go back a few decades to the totally tubular times of the 80s and early 90s. Vibrant neon colors and graphic designs were on the rise during this decade – being discreet wasn't the goal, and 80s backpack brands took notice!
The Wiz Personal Locker organizer backpacks came out during this time and they showcased these popular themes in several different styles. If you're a Gen X'er or even an older millennial, there's a really good chance you know exactly what we're talking about. Today, these backpacks are considered rare vintage and nostalgic memorabilia and sometimes difficult to find in good condition.
The Wiz Personal Locker Organizer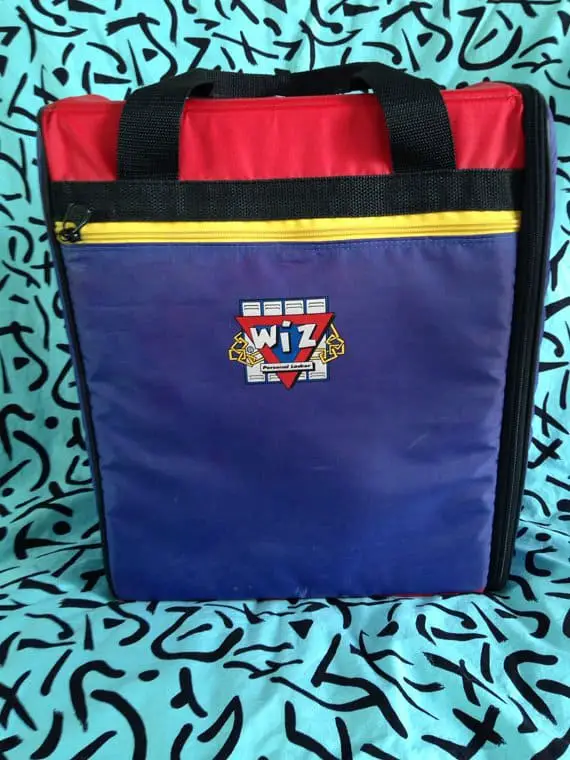 Just before the 80s, most people used plain old satchels to carry their school supplies, and these satchels resembled women's handbags. When the Wiz backpack debuted, it was especially unique and innovative because of its structure. It was made based off the design of a school locker.
The side of the backpack unzipped and opened like the door of a locker would. This "door" had small pockets inside for pens and pencils. There was a classic owner's label where you could write your name and address in case you lost your totally radical Wiz. It even had a removable upper shelf that buttoned on and off. It was, apparently, meant for holding your spare shoes.
The brand even had a cheesy, yet catchy, jingle as required for every best-selling advertisement. It went something along the lines of, "With the Wiz as your pack, there's a locker on your back. A locker on your back for all that you can stack! The Wiz is the wiz, for everything there is. There a place for your shoes, and everything you use."
No other backpacks had a similar design at the time. This is what helped the backpack gain its popularity. If you didn't own one of these rad personal locker backpacks, surely you were desperately longing to have one. Although, the kids who did have them may not have been too satisfied with how well they served their purpose.
The Wiz | Style > Function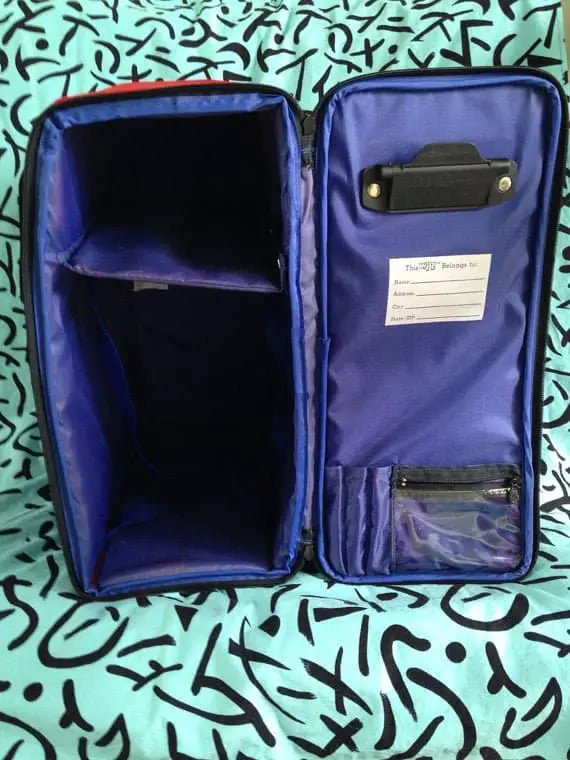 Of course, these backpacks were wicked cool, but the functionality of them left a lot to be desired. Having a backpack that unzipped from the side made it much easier for things to fall out when it was opened. Whereas, a backpack that opens from the top is less likely to spill its contents. Also, I'm sure you could guess that most kids didn't use that gnarly top shelf for an extra pair of shoes.
Since the shelf was detachable, smaller things could easily slip through the gaps to the bottom of the bag. So, everything that was neatly arranged inside before class would be easily disorganized by lunch time. Not to mention, that awesome top shelf left minimal space to store your books in the bottom.
Our Favorite Wiz Backpacks
Despite the fact that they were somewhat impractical, the Wiz organizer backpacks were undeniably trendy. Abstract patterns were all the rage in the 80s and 90s. So naturally, these backpacks emphasized on styles of bright and bold design. The featured elements were geometric texture, color block, and bursts of neon…though, the cartoon themes were definitely the most popular designs.
A lot of the Wiz backpacks featured Disney characters, and looking through sites like Poshmark there still seems to be a lot of desire for these with Aladdin being a particularly popular option. But for our money, you can't beat the Teenage Mutant Ninja Turtles! They were everywhere (at least that's how we remember it). Probably the only thing that comes close the ubiquity of Leonardo, Raphael and the gang for kids today would be Fortnite.
Special mention goes to the "Wiz Too Junior Locker" collection that came out in the early 1990s.  Some of these popular themes were:
Jurassic Park
Spider-Man
Batman Forever
Teenage Mutant Ninja Turtles
WWF TitansSport SUPERSTARS
Harley Davidson
Modern Day Wiz Backpack Alternatives
It's almost impossible to find a "new in box" Wiz, but there are actually some pretty cool alternatives that have hit the market in the last few years.  These backpacks have have abandoned the vertical nature of the Wiz, but have held on to the funky colors, clever designs, and memorable characters that our kids all love. 
Below are a few of our favorites. Hands down, we love the Stranger Things Backpack the most. If you can't get your hands on a genuine Wiz backpack, what better way to get your 80's nostalgia fix in than with everybody's favorite retro 80's show?
How Can I Find a Wiz Backpack Today?
It's funny how styles and trends come full circle. If you look around, a lot of the 80s trends have made a comeback in fashion. In the backpack world, you can find modern types decorated with retro style, geometric pop art. Plus, you can still find a few of the original Wiz and Wiz Too personal locker organizer backpacks on reselling or collectors' sites if you look hard enough.
The images above are from SlimeCity on Etsy (check them out!) and sometimes other vendors there have them also.
A good site that sometimes has Wiz Backpacks for sale (warning – they go fast) is Poshmark. But we've seen more options appear on eBay – check them out here!
All product names, logos, brands, and trademarks are the property of their respective owners
Last update on 2023-11-14 / Affiliate links / Images from Amazon Product Advertising API