Are North Face backpacks waterproof? Some are, but not all. We'll talk about a couple of our favorite North Face backpacks, what we like and don't like, and how waterproof they are.
When it comes to hiking, it is vital to ensure that you are prepared for almost anything.
A planned day trip can turn into an unplanned overnight trip, and there are supplies you will need. Even if you're just going to be hiking for a few hours, you'll need specific gear.
This is why it's essential to have a good-quality backpack!
Getting a cheap backpack from your local department store is never wise. Sure, it might hold up for a few hikes, but it won't stand the test of time.
And chances are it won't even be water-resistant, let alone waterproof.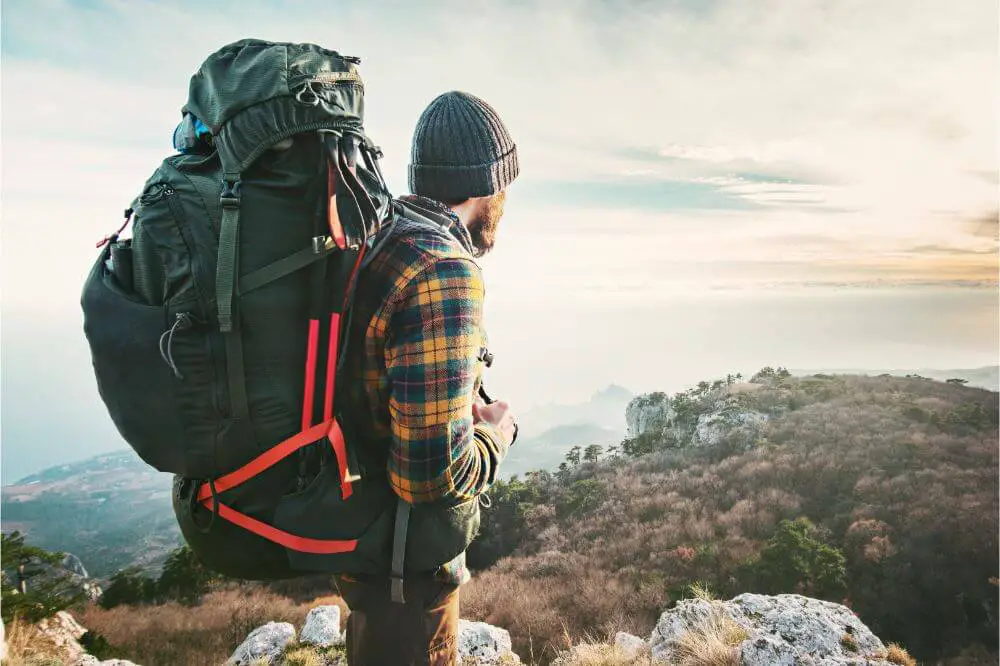 Are North Face Backpacks Waterproof?
If you are a serious hiker, it's worth spending the extra money to get a backpack that will hold all your gear, is waterproof or water-resistant, and is durable enough to survive everything you're going to throw at it.
And of course, that brings us to The North Face.
This iconic brand has produced high-quality outdoor products, including backpacks, since 1966.
Today we will talk about a couple of our favorite North Face backpacks and let you know what we like (and don't like) about them and how waterproof they are.
Let's get started.
What is The North Face?
Anyone serious about hiking and other outdoor adventures needs high-quality gear, and The North Face is one of the most popular "outdoor recreation product" brands (how's that for a mouthful).
Fun Fact: The company name comes from the north face of the Half Dome in Yosemite. A mountain's north face is considered the coldest and iciest side (well, at least if you're in the Northern Hemisphere).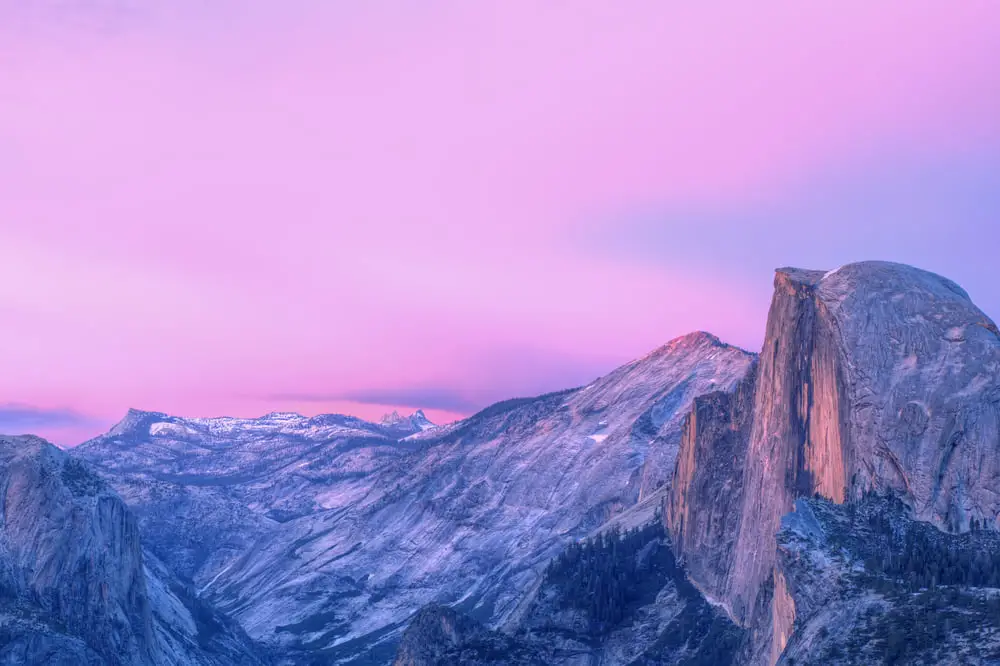 The first North Face store opened on San Francisco's North Beach. So, considering this company offers hardcore outdoor products, it would only make sense that their backpacks be waterproof.
But are they really?
The Difference Between Waterproof and Water-Resistant
Many companies use the words "waterproof" and "water-resistant" interchangeably. But unfortunately, they aren't the same thing, although many customers are often led to believe otherwise for stores to make sales.
So, what is the difference between waterproof and water-resistant?
Since this article is about backpacks, we will discuss what you can do with a waterproof backpack versus a water-resistant one. If the backpack is merely water-resistant, it is never a good idea to submerge it in water!
But it will hold up well in various types of weather, including rain and snow. The downside is that they can't be exposed to water for long periods. So, if you are going to be hiking in the rain, a water-resistant backpack will probably be ok, but may not be the best option.
On the other hand, a waterproof backpack is ideal for those regularly hiking in all types of weather and in and out of water. This is because a waterproof backpack can be literally submerged in water (briefly) and exposed to the heaviest rainfalls, and none of your items inside will get wet.
To be called a "waterproof backpack", clearly everything has to be waterproof.
Most people think of waterproof fabrics, but it's just as important to consider the seams – are they sealed properly? And then there's the zippers. Clearly water can usually penetrate between the teeth of a zipper, so does the pack seal them inside a waterproof protective layer?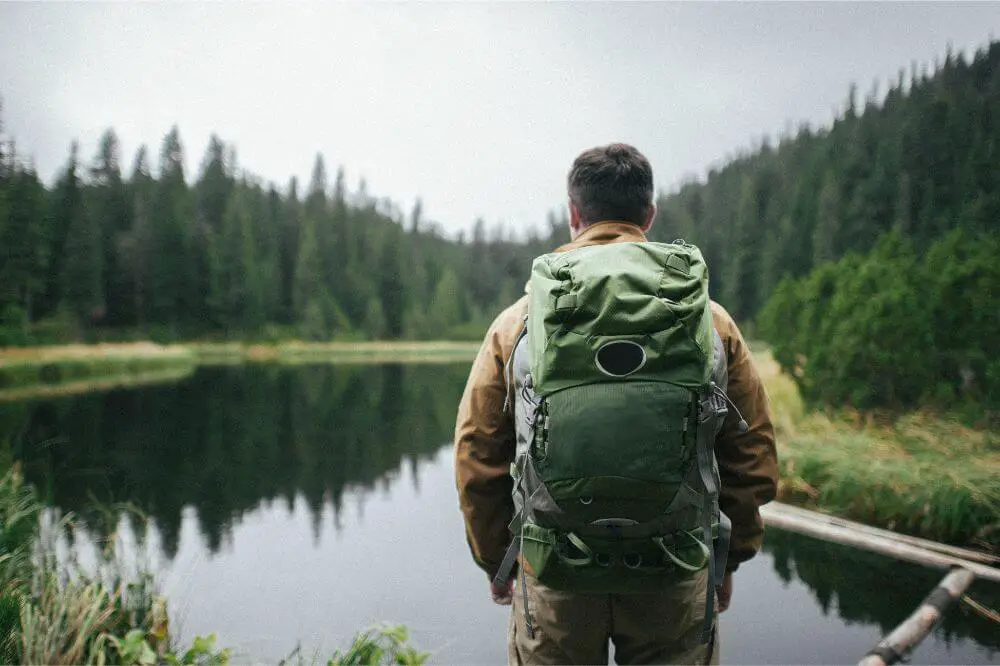 Two Popular Backpacks from The North Face
So, are North Face backpacks waterproof?
Most backpacks from The North Face are water-resistant, and only a few waterproof models exist.
The backpack you choose will ultimately depend on what you will need it for (how's that for stating the obvious!).
If you are going to be out in extreme weather conditions or doing water activities, it may be worth spending a bit more to get the waterproof model.
Option 1: The Waterproof Rolltop Bag
With a name like "The Waterproof Rolltop Bag" it's pretty clear why we chose this one!
This North Face bag is made from 100% nylon and features a pack body with a roll-top closure, both completely waterproof. It also offers polyurethane (PU) zippers and seams that are entirely taped so no water will seep inside.
Many love that this bag will keep belongings cool and dry in heavy rain and snow, and it is one of the most popular backpack options from The North Face. It also offers 35L of storage space and external mesh pockets so you can keep smaller items separate and dry.
The only thing we don't like about this backpack is that it is relatively heavy. As a result, many hikers have recommended that you don't carry too many belongings in this bag if you don't want to be too weighed down.
Option 2: The North Face Homestead Waterproof Roadsoda Pack
Another option many hikers like is The North Face Homestead Waterproof Roadsoda Pack.
This bag is also a roll-top style, and 100% waterproof. It can be used for commuting to work or school, from the beach to the woods, .. well, everywhere. All your belongings will remain dry until you need to use them.
This backpack is lightly insulated for protection. This insulation can help keep drinks somewhat cool. There is also a 9-hook closure on the main compartment, which can be used as a bottle-opener (one less piece of gear to pack!).
The construction is origami-inspired, allowing for fewer seams and more durability than other backpacks on the market. In addition, it has daisy chains to anchor smaller items in place, so they don't end up sliding around inside the backpack.
Before You Go…
Well that's a wrap! Those are our favorite two waterproof backpack options. But it's just as important that your pack is packed well. Check out our next article for more:
Related Articles
All product names, logos, brands, and trademarks are the property of their respective owners