Looking for a great gift idea? Wallets make great gifts for men on any occasion, and there are many stylish options to choose from.
Whether the man you're buying for is into classic designs or loves to show off his personality with a bold design, there's a wallet out there that will be perfect for him. In this article, we'll take a look at some of the best men's wallet gift ideas.
So whether you're shopping for Christmas, Father's Day, an anniversary, or just because, read on for some inspiration!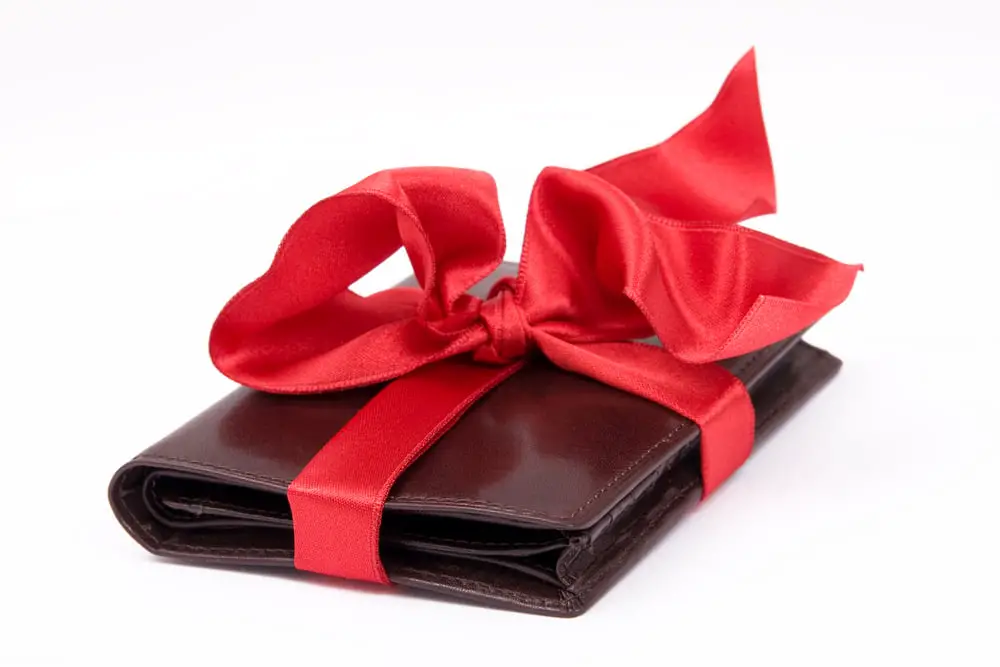 Is a Wallet a Good Gift?
Is a wallet a good gift for a guy? It's a question that plagues many gift-givers. After all, what does he really need another wallet for?
But the truth is, a wallet is always a welcome gift. It's something that he'll use every day, and so long as you think a little about what sort of wallet he'd like, it's a thoughtful way to show you care
Plus, there are so many cool wallet designs out there, it's easy to find one that perfectly suits his style.
Choosing a Wallet As a Gift
So what styles are those? We've put together a list of our favorites, so you can pick the perfect wallet for the man in your life.
For The Traditionalist (Or If You Aren't Sure What To Choose)
The Classic Leather Wallet. This is a timeless gift that any man will appreciate. So if you aren't sure what style he would choose, then going classic is your answer.
A leather wallet is a classic accessory that will never go out of style. Plus, a quality wallet is built to last, so he'll be using it for years to come.
There are a lot of options here, but for our money we would choose something from Montblanc (pricey, but top of the range in quality too) or at a slightly lower price point, something from Coach.
For The Younger Man
There are a range of options perfect for younger men and teen boys, ranging from cool velcro wallets to classic bifolds.
Look no further – we have a whole article covering wallets for teen guys here!
For The Minimalist
The Modern Minimalist Wallet. For the guy who loves a clean, modern look, a minimalist wallet style is perfect. Sleek and cool-looking, with just enough space for essentials.
We've put together a huge list of minimalist wallets here, grouped into three types:
The Minimalist Bifold. A classic style, reinvented for a minimalist age
The Card Holder. The original minimalist wallet style, designed to hold a small number of cards
The Combination . Ah, now these defy convention. Unique styles, money clip wallets, you're sure to find something here that will pique your interest!
For The Ultra Minimalist!
Want to go a step further? You can't go wrong with a beautiful and elegant money clip. They are a classic style for a reason.
See our list of high-end money clips here.
For The Techie
If you're looking for something for the tech guy who has every gadget under the sun, a good option is the cellphone wallet.
Note: we're not talking about the lower-end versions that simply stick to a phone case – the ones that are given out at conferences.
We're talking about cool MagSafe wallets that double as stands to watch video, and AirTag wallets that have pockets to hold wallet trackers.
Or go for the higher-end and take a look at the beautiful Ekster wallet. This company is a Kickstarter darling that makes a beautiful leather wallet incorporating a wallet tracker.
Classic style, and modern technology – two for one!
We're big fans of the Parliament version, but the Senate is a great option too.
For the Hipster
Want to head away from the mass-produced items? One great idea is a handmade wallet that will stand out from the crowd.
See our list of handmade wallet selections here.
For the Traveler
Looking to buy something for someone who has their eyes set on exploring the world? A good passport wallet makes a great gift, and is a good "second wallet" for someone who already has a stylish wallet they love.
See our roundup of travel wallets here!
Even More Options!
Not found what you're looking for? Here's a few more rapid-fire options:
And finally:
Wrap Up
Hopefully something in that list sparked for you! It's a great choice to give a wallet as a gift, and there are many men's wallet types to choose from .
It can be tough to pick the perfect wallet for someone else, but there are a few things to keep in mind.
First, consider his personal style. Is he into classic looks or prefers something more modern? This will help you narrow down your options. Second, think about what he needs from a wallet. Does he need lots of space for cards and cash? Or is a slim wallet more his style?
And finally, don't forget to consider the little details. Does he prefer a certain material or color? If you keep these things in mind, you're sure to find the perfect wallet for him.
One final recommendation: consider personalizing the wallet to make it extra special. Have it engraved with his initials or a special message, or an anniversary (leather is a traditional gift for the third anniversary). He's sure to appreciate the thoughtfulness of this gift.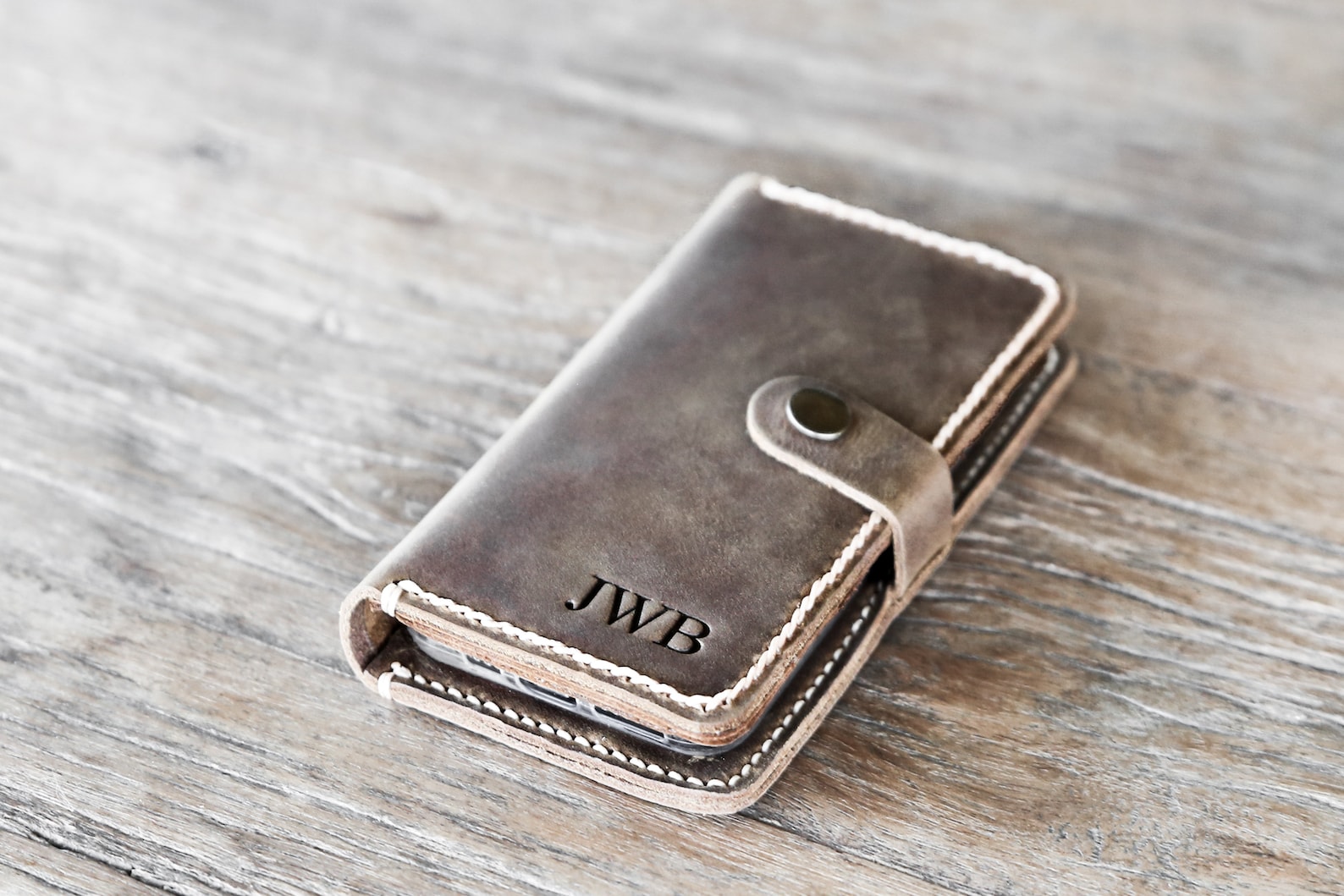 FAQs
Is a Wallet a Good Gift?
Absolutely. A stylish wallet has long been a classic gift for a man. Consider his personality and style before deciding whether to get a classic leather bifold or a high tech minimalist metal wallet. Consider engraving for a special occasion too.
Should You Include Money When You Give a Wallet as a Gift?
A wallet represents money and prosperity. In some cultures there is a tradition of putting money (even a single coin in the coin pocket) to ensure good luck when giving a wallet as a gift.
Some would call this a superstition, viewing this the opposite way: not including money bringing bad luck!
Is a Wallet a Good Gift For Groomsmen?
A wallet engraved with the date or an inspiring motto makes a great gift for groomsmen. Since everyone's style is different, choose a simple but elegant classic design.
Is a Wallet a Good Anniversary Gift?
Leather is traditional for the third anniversary, but really a wallet makes a great anniversary gift for any year. Consider engraving with the date of your marriage (which may help if he tends to forget…)
All product names, logos, brands, and trademarks are the property of their respective owners