They're stylish and look rugged enough to cope with a lot, but woah are they pricy! Are Tumi backpacks worth it? We'll take you thru the pros and cons…
Tumi Backpacks
Tumi has managed to create a very recognizable "look" since they debuted in 1975. Ballistic nylon, softer edges in rubber and leather, black-on-black 90% of the time … it's easy to recognize luggage from this brand!
In addition to the familiar messenger bags and cases, Tumi makes a range of backpacks that echo that aesthetic. But – are they worth the cost? They range from ~$300-400 all the way up to $1600 (that's the McLaren – and yeah, its the F1 of backpacks.)
Let's go through some of the features and see how these bags measure up.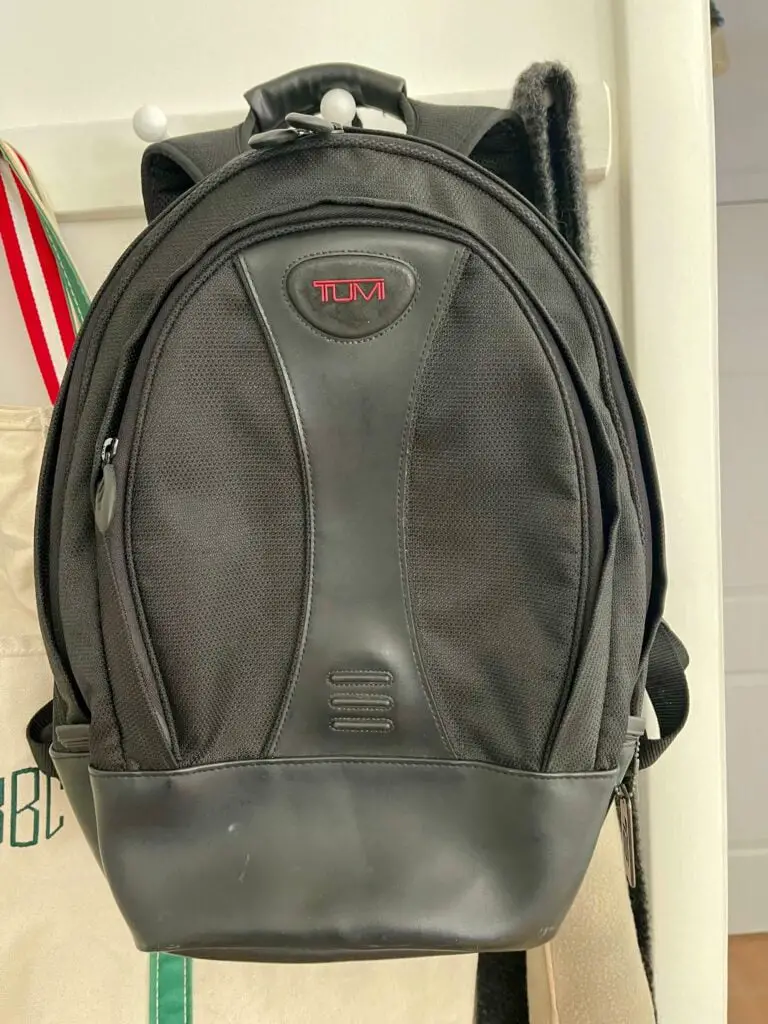 (Spoiler Alert/Full Disclosure – I own one and I'm still using it after about five years so that probably gives my answer away a bit doesn't it?)
Pricing and Quality
I mentioned the price range above. I think its fair to say you're only buying a thousand dollar daypack if money isn't really an issue, but at the merely "high" price points I would argue that you're probably getting what you pay for.
The ballistic nylon and leather designs are very stylish – and that's a big part of the story. There are plenty of backpacks at lower price point that are just as tough, but you're partly paying for looks and these don't disappoint.
The quality of the materials is (as you'd expect) very high – from the premium leather to the YKK zippers and very tough nylon, I've not found any components to be sub-par.
Design and Organization
This is where Tumi products shine for me.
Both my Tumi messenger bag and my backpack have a ton of smaller pockets for organization, some external for easy access, some hidden inside for security. On both, at least one pocket inevitably has an internal key chain incorporated. One pocket will always have pen loops and typically one or more will offer RFID protection these days too.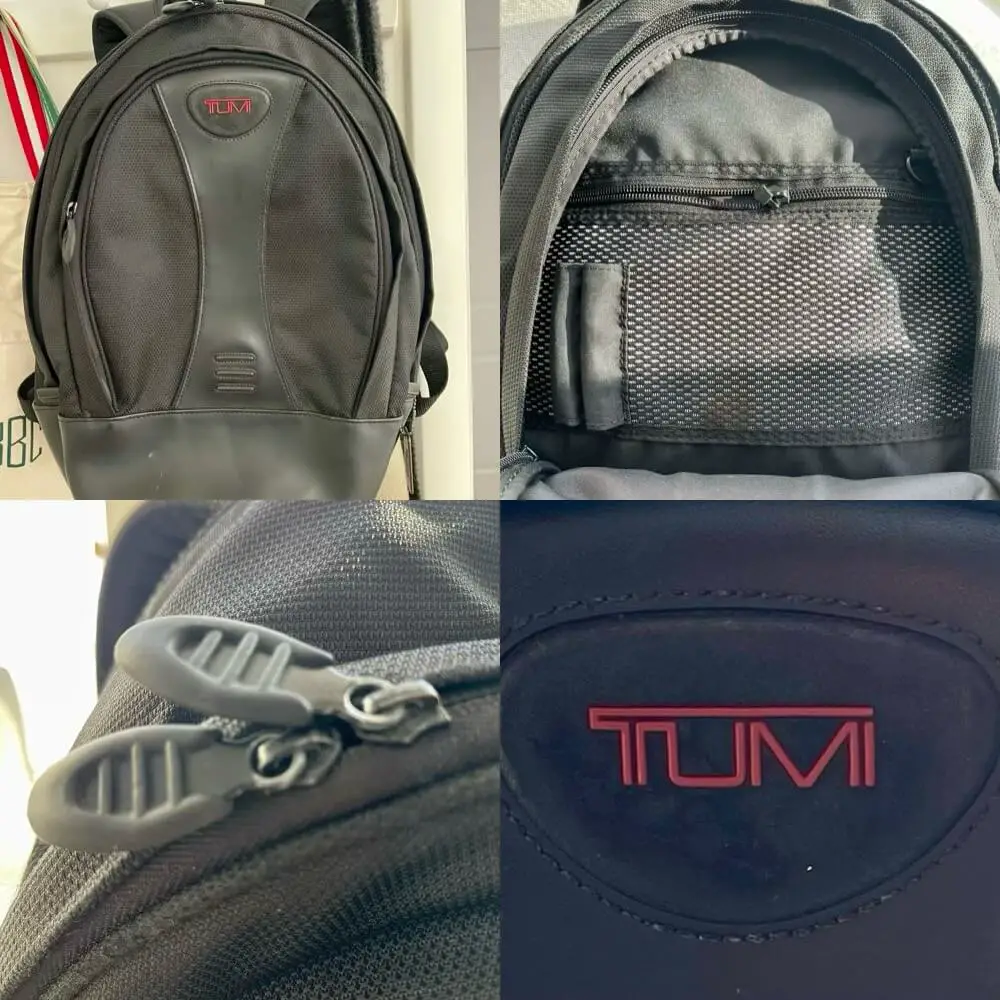 Laptop and Tablet Protection
Pretty much standard for all these bags is an assumption you're carrying a laptop or a tablet that needs protection from drops.
The interior pockets almost aways include a specific compartment with extra padding. These are sized differently for different backpack models – some will only take a 15″ laptop, some go further up to 17″
As for the styles of the bags themselves, I said before that they're a recognizable "Tumi look". That's probably a plus for most but if its not your thing you'll probably struggle to find something you'll like anywhere in their range – it is a signature look after all.
Colors
You like black-on-black right? At one point that really did seem to be the ONLY option with this brand, almost a trademark.
It surprised me to see that they've expanded their horizons now. Yes – most of the range is still that classic look, but now you can buy Tumi backpacks in …. um, grey and navy too.
That's kind of it. There are one or two of their backpacks with other options, like olive on the Harrison for instance, but most only come in the classic black and grey.
The big exception? Take a look at the McLaren – it's available with Papaya Orange piping after the F1 team! Be still my beating heart!
Ahem.
Style Changes
It does seem like Tumi regularly update their styles. My model isn't available any more for instance. This isn't really a good or bad thing in my view.
On the one hand, no-one is likely to look at your backpack and go "oh, he's wearing last year's Tumi." Just not really a thing.
On the other hand, if you really like a particular style, it probably won't be there in a year or two so forget about a replacement.
That means the durability and warranties had better be good….
Durability and Warranty
The warranty is not bad, but it's not the best we've seen either. Essentially, pretty much everything is covered for the first year. Defects covered for the next four years. (You should check with Tumi directly as this varies a bit by product.)
Nothing after that.
Given the regular style changes, it's conceivable that repairs or replacement components might not be available after a couple of years – although they state they will offer replacements in that instance.
However – I've found my bag tough and durable. I don't treat backpacks delicately – they do get slung into a car, and stuffed under airplane seats (often with my feet on them) and my bag has held up well.
One data point doesn't mean that's everyone's experience, but they do have a broad reputation as a manufacturer of tough, durable luggage.
Comfort and Fit
This is an interesting one as this might vary a bit from style to style. In general, most of the reviews seem to agree with my own experience – namely that these backpacks are thoughtfully designed to distribute the load and they have plenty of padding in the right places to make them comfortable to wear.
Most designs feature the mesh backing you'd expect in a high-end model, allowing moisture-wicking and breathability.
Are Tumi Backpacks Worth It? The Verdict ….
Drum roll please…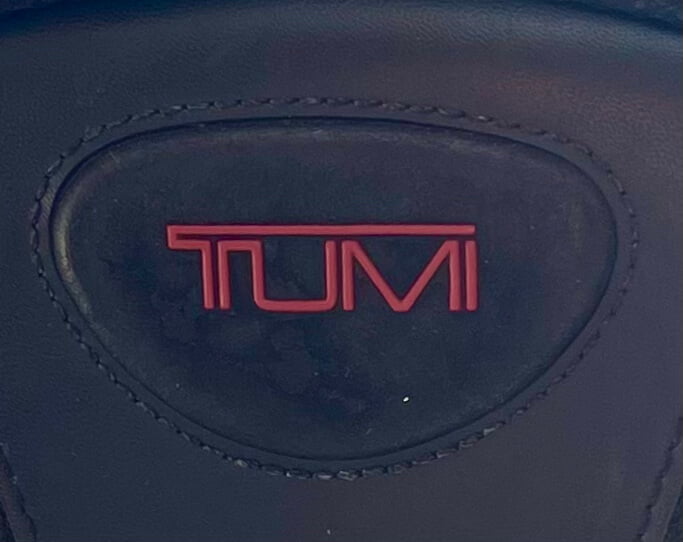 My take is that yes, these are very pricey backpacks. To some degree you are paying for the name, and so long as you realize that, the product itself is very good.
They are stylish, making this a high-end accessory, not just a utility bag. They are hard-wearing and durable, have well-thought-out organizational features, and are comfortable to carry.
Before You Go
OK, that's a wrap! But before you go, you may remember I mentioned I also have a Tumi messenger bag. We've long advocated that men treat their carry devices as stylish accessories (women have treated their bags as part of their outfits for ever) but which is best for men – backpack or messenger bag?
Messenger Bag vs. Backpack – Which Is Best For Men?
Related Articles
All product names, logos, brands, and trademarks are the property of their respective owners