When it comes to men's clothing, the terminology can get confusing after a while. For instance, what's the difference between a top coat and an overcoat? What is a slicker, and most importantly today, what is a UK jumper?
While we can't answer all these questions in this article, we can at least tell you everything you need to know about jumpers, starting from what they are to how you can wear them.
So, if you're ready to satisfy your curiosity, let's dive in, shall we?
What's a Jumper?
Quite simply, a jumper is the British way of saying a sweater.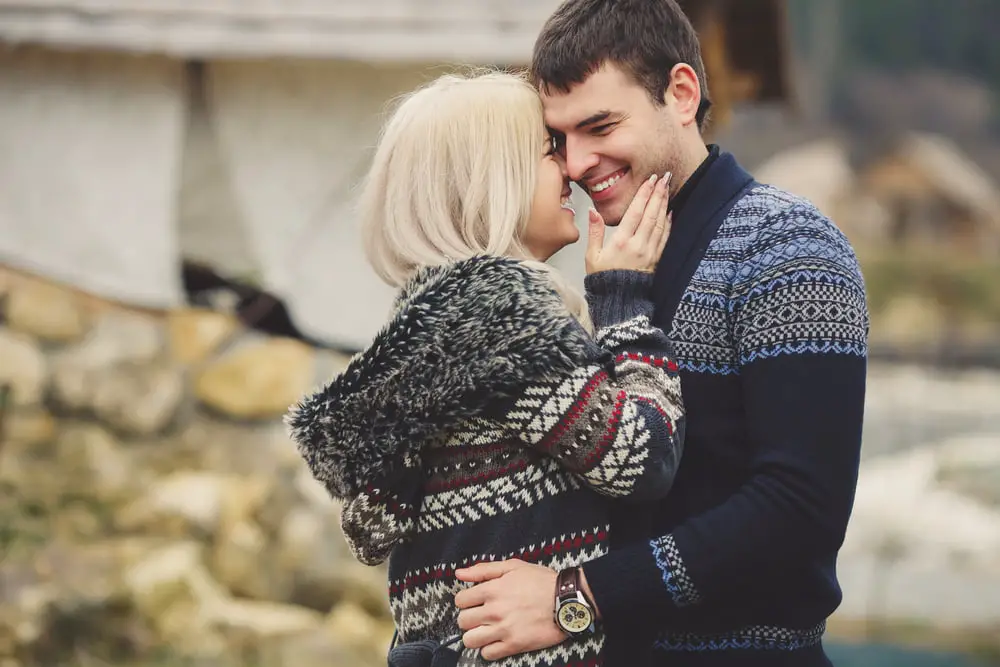 Like sweaters, jumpers are long-sleeved pieces of clothing that can be worn in many different ways. While most jumpers are knitted or crocheted, you can now find jumpers made from cotton, polyester, or even jersey fabric. Still, knitted and crocheted garments are what usually comes to mind when one pictures a jumper. 
So, in a nutshell, "sweater" is the American term; "jumper" is the British one. But wait, that's not the only British term.
You may also hear jumpers being called "pullovers" in certain areas of the UK.
What Is a Pullover?
Why "pullover" of all things? Well, that's because sweaters don't have buttons (cardigans are different) so you need to "pull" them "over" your head to put them on. That's all there's to it. 
So, now that you know what a UK jumper is, let's see how you can style it in a variety of ways. 
How to Style a Jumper
Jumpers are incredibly versatile garments that can be dressed up or down for all sorts of occasions. Need to head into the office? Wear a jumper. Need to go on a date? Your favorite sweater will come in handy. Even if you're going to a semi-formal event, a smart sweater will never look out of place. 
So, here are a few outfit ideas with jumpers to keep in the back of your mind. 
1. Jumper and a White Button Down
If you're going for a chic, yet casual look, wear a white dress shirt, leaving it untucked, then put a light gray or beige crew neck jumper over it. As for the pants, wear some slim-fit light blue jeans with light-colored Chelsea boots, and finish off the outfit with a nice watch and some cool sunglasses. 
This outfit is the perfect combination of dapper and laid-back, allowing you to transition from day to night flawlessly. 
2. Black Jumper and Leather Jacket 
For a slightly more edgy look, get a black crew neck or turtleneck jumper, wear it over your black jeans, preferably ripped, and put on some black combat boots. Then, wear the star of the show; a well-fitted black leather or denim jacket. 
You'll look like a total badass in this outfit, which is all one can ask for, am I right? Still, if the black-on-black is too much for you, switch out the black sweater for a white or gray one. You can also swap out the black leather jacket for a brown one for a less-severe aesthetic. 
3. Striped Jumper and Bomber Jacket 
Jumpers can also be more casually styled, especially ones with patterns. 
Accordingly, if you're going for a casual look, get a striped jumper, preferably white and navy, and wear dark blue jeans and some white sneakers. Then, throw on a navy bomber jacket, a brown pair of sunglass, and voila!! One awesome look ready to be shown to the world. 
Note: A tan jacket with a shearling collar will also look great with this outfit, and so will brown boots or loafers. The same can be said for a denim jacket. So, try all these options and see which combination you like the best. 
4. Gray Jumper and Beige Coat 
To look like a true gentleman, get yourself a dark gray sweater and wear it over a white dress shirt. Then, wear a relaxed pair of black chinos and black chukka boots. Finish the outfit by throwing on a well-fitted beige coat and a burgundy scarf. 
If the pop of color isn't to your liking, a white or light gray scarf will also look great. Still, if the weather doesn't allow for scarves, then, by all means, chuck it. The outfit will still look great without it. 
5. Jumper, Suit, and Tie
For a smart casual look, wear a V-neck jumper under a suit. It's as easy as that. 
Not only will you look extremely smart and professional, but the sweater will add more depth and complexity to your look. So, put on your suit and tie, some nice oxford or derby shoes, maybe even a pocket square, and get ready to look like a million bucks. 
Note: The suit doesn't have to be plain for this look to work. Wear a striped or plaid suit for a bigger impact and a less formal vibe. Also, you don't have to wear a dress shirt and tie. You can wear the sweater as is or put on a white T-shirt underneath it. 
6. Burgundy Sweater and Beige Chinos 
If you want to look like a celebrity out for an errand, get a burgundy shawl-collar sweater and wear it over a patterned shirt. You can button up the shirt's collar or leave it open; all up to you. Finally, put on beige chinos, beige or brown boots, and some A-lister sunglasses. 
If you like, you can add a leather messenger bag, but try to get one that's tan or brown. Also, if you're not a fan of reds, then a light blue or deep green sweater will go perfectly with the ensemble. 
FAQs
Why Is a Jumper Called So?
The word jumper comes from "jump," the word used to refer to a large, loose men's jacket back in the day. Though "jump" is now obsolete, artists and workmen often wore them in the 1800s, and over time, the knitted and crocheted versions of the jackets became known as jumpers.
What Are Jumpers Made Out Of?
Jumpers can be made from different materials, including wool, cashmere, cotton, linen, alpaca, and polyester. Try to avoid polyester and synthetic fiber jumpers, as they don't breathe well or last very long.
What Are The Different Styles Of Jumpers?
Jumpers come in a variety of styles, such as crew-neck, V-neck, turtleneck, and a shawl collar. Half-zips, tennis sweaters, and commandos, aka wooly pulleys, are other less-known varieties of jumpers.
Is a Cardigan a Jumper?
Strictly speaking, cardigans are a type of of jumper, but a Brit would typically refer to them simply as a cardigan or even a "cardie", not a jumper. And a cardigan would never be called a "pullover" since you put them on like a jacket, not pulled over your head.
Conclusion
So there we have it. A UK Jumper is a US sweater.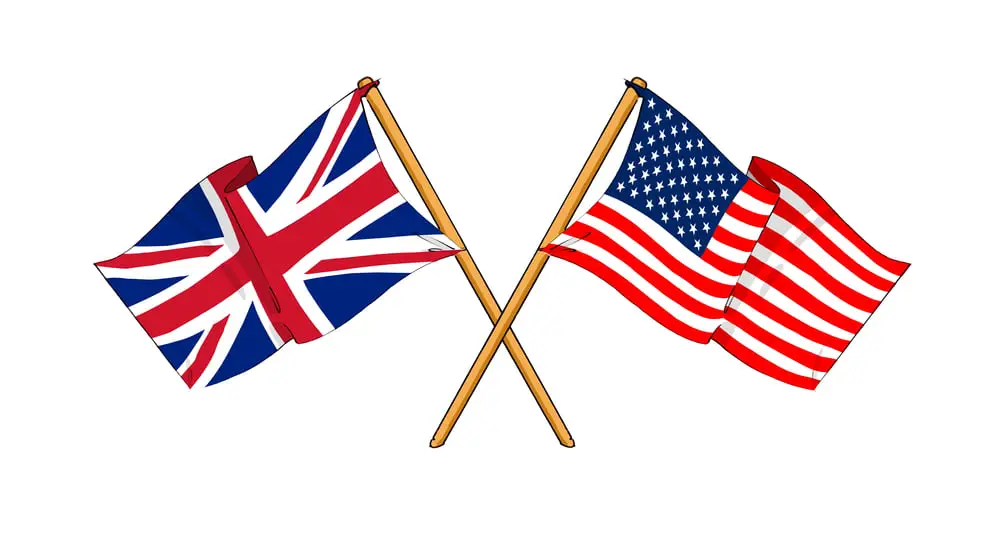 These are some of the most versatile pieces of clothing you can find. They can be worn in almost every possible setting you can think of, and man, do they do a good job at making you look stylish.
We're not even mentioning how warm they are. 
So, make sure your closet has a few good-quality sweaters, and play around with the colors and styles. While you can never go wrong with knitted crew-and V-necks sweaters, they can get dull after a while. Try out a tennis sweater or a shawl collar every now and then. You'll end up with plenty of outfit options that aren't the same old boring thing.
All product names, logos, brands, and trademarks are the property of their respective owners