If you've ever looked into purchasing a leather product, there's a chance you may have suffered from sticker shock…in which case it's wise to look to a leather substitute.  Enter, PU leather.
Whether you're looking for an affordable leather alternative, you're curious if PU leather is vegan, or you just want to know what to look out for when purchasing a luxury leather item, these are a few things you should know about PU leather.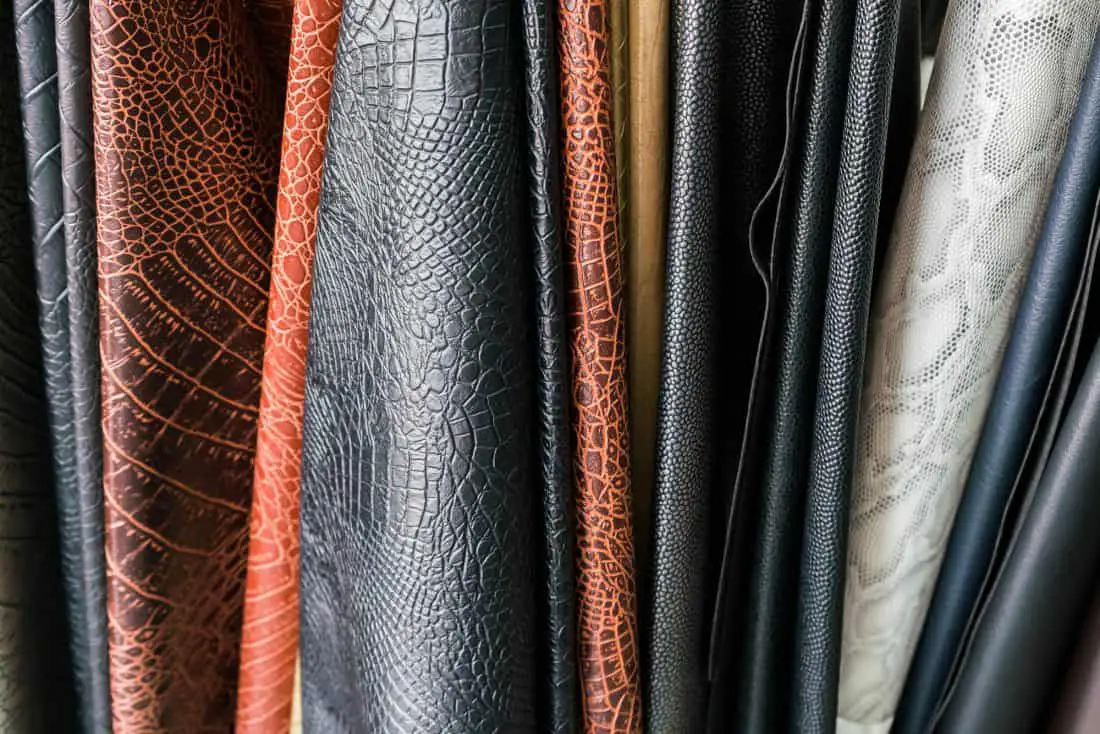 That said, what is PU leather made from?  Read on to find out…
What is PU Leather?
PU stands for polyurethane, which is a key ingredient in this material. In some cases, PU leather is an artificial product using a combination of natural and synthetic ingredients (also known as Faux Leather). Manufacturers often use the fibrous part of the cowhide leftover from the genuine leather manufacturing process and coat it with a layer of polyurethane.
In appearance, it can look very similar to real leather, making it a great substitution for the real thing. In other cases, the leather is made completely out of polyurethane or by coating polyester or cotton with polyurethane.
---
PU Leather vs. Real Leather
So how does PU leather compare to real leather? There are a few ways to look at this. Below, we will talk about durability, appearance, and cost-effectiveness. But before we get there, let's address the elephant in the room.
Is PU Leather Vegan?
PU leather does NOT necessarily mean that the product is vegan! Just that it could be.  As mentioned above, in many cases, manufacturers will use the remains of the cowhide left over from genuine leather production and coat it with polyurethane to create the less expensive material. In this case, the leather is decidedly not vegan.

However, purely polyurethane leather is a vegan product. To be sure about the status of a product, just check to see if the product is labeled vegan leather as opposed to PU leather. If the product is labeled "vegan leather" then it is certified to be cruelty-free. If the product is labeled "made with real leather" than it is certainly not a vegan product.
---
PU Leather Durability
Of course, real leather does not involve the use of polyurethane, which is the main difference in the makeup of this material. PU is also typically significantly cheaper than real leather and provides a cost-effective option for those on a budget who want the look of the real thing. In many cases, PU leather can look exactly like real leather so it's not a bad substitute. However, there will always be a major quality difference between real leather and faux leather. Synthetic leather is more brittle and less likely to age well, while real leather lasts longer and tends to give customers a longer-term product.
How Can You Tell the Difference Between PU Leather and Real Leather?

If you're looking for a way to tell the difference between faux leather and real leather when deciding on which product to purchase, there are a few different ways you can evaluate your options.
Read the labels. Of course, the main way to identify the quality of the product your purchasing is to read the label. Anything labeled as "genuine leather" is true leather, while anything that says "made with real leather" indicates that it incorporates man-made materials. But beyond reading the labels, there is a difference between real and faux leather that warrants the cost difference.
Examine the surface grain. Faux leather tends to have absolutely no surface imperfections since it's made with completely uniform materials and processes. If you examine a genuine leather product, there should be some surface grain imperfections and unique markings.
Genuine leather is more pliable. If you manipulate a genuine leather product, you should notice that it's flexible. PU leather is stiffer and won't bend as much as a real leather product.
Real leather absorbs water. Because PU leather is coated in polyurethane, it will not absorb water. If you drop some water on a faux leather product, it will not be absorbed into the fabric. Alternatively, real leather will absorb water unless it has been pre-treated to be water-resistant.
What are the Pros of PU Leather?
There are several ways that polyurethane leather might be a good alternative to leather, depending on your preference.
PU leather is more cost-effective. PU leather is a fantastic substitute for real leather if you are not ready to commit to investing in a leather product. If you're looking for a way to incorporate the leather aesthetic into your wardrobe without making a major financial investment, faux leather is a great way to try out the style without having to drop major cash.
PU leather can be a vegan option. As stated above, not all leather is vegan leather. However, vegan leather is PU leather designed to be cruelty-free. This is a great option for people who prefer to use only cruelty-free products.
PU leather allows you to try new styles. This goes back to the cost-effective nature of PU leather. If you're looking to incorporate a new or trendy style into your wardrobe but you aren't sure whether you want to make an investment, purchasing a faux leather version is a great option. That way, you aren't committing to a major financial investment in a fashion trend that might be out of style in a few months.
What are the Cons of PU Leather?
Of course, there is a reason that PU leather is less expensive than genuine leather. There are a few reasons why it might not be the best way to go.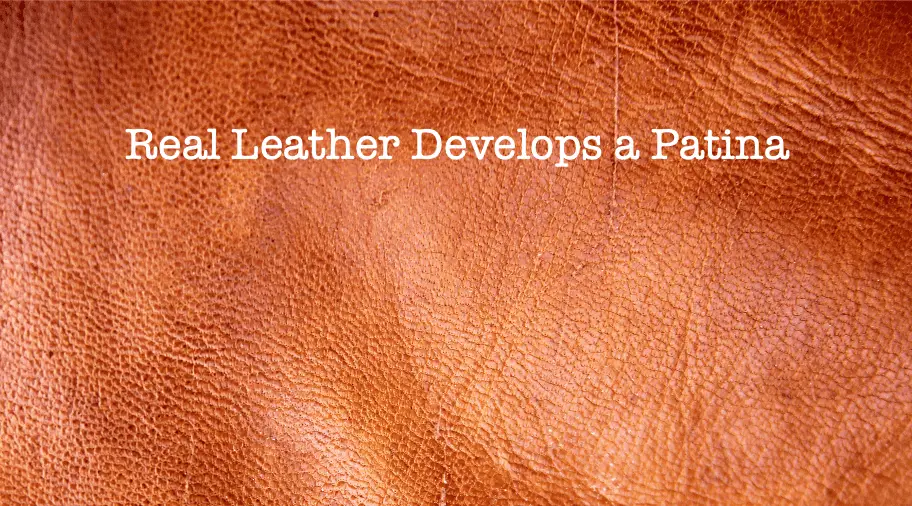 Real leather is more durable. Real leather is of higher quality and therefore ages better. PU leather is less durable. It's more likely to crack or break over time, whereas genuine leather is more flexible and therefore less likely to crack.
Real leather is more breathable. Genuine leather is more breathable than faux leather, since it is porous, rather than painted over with a synthetic such as polyurethane. This makes it much more comfortable.
Real leather ages better. Even as real leather ages and possibly gets scratched or damaged, it remains beautiful. The styles are timeless, and the overall product is more likely to wear its age well as opposed to cracking or getting damaged.
Real leather lasts much longer. There's a reason that leather (full grain, top grain, genuine) is an investment. If taken care of properly, true leather can last for years! It makes it a great addition to your wardrobe long-term.
---
Examples of PU Leather Wallets, Backpacks and Purses
The reality is this… there are a lot of quality PU leather products on the market.  While it's impossible to review all of them, we wanted to give you several examples that we like to show the range of options.  We'll look at several across the "carry" space, including men's and women's wallets, backpacks and purses (or bags).  Take a look below, we hope it's helpful.
Sale
Pearl Angeli PU Leather Clutch for Women
This is a great example of a fun, stylish wallet that utilizes PU leather in a wide variety of colors (12 when we counted!).
Capacity: 2 ID holders, 14 card slots, 6 extra pockets (1 with zipper)
Dimensions: 7.5 x 3.95 x 1.2 inches
RFID protection: Yes

ENIGMA Dapper PU Leather Bifold
This PU Leather and aluminum wallet will certainly get noticed for its design. Its a combination of traditional bifold shape with some of the elements of the minimalist card wallets we review elsewhere, including a pull-up tab to extract your most used cards. Definitely worth a look at this price point.
Capacity: Up to 10 cards, 5 bills
Dimensions: 4 x 2.8 x 0.8 inches
RFID protection: Yes

Vintage-look Cross-body backpack
There are some really nice products out there made out of faux leather, and this cross-body is one of them.  The designers really captured the vintage look and feel that they were after.  The bag comes in six different colors and two different sizes.  This PU bag is water-resistant, but it's never a bad idea to be careful around water, real or fake leather.  Check out the rest of the features:
Multiple pockets
Laptop, tablet, phone storage
Headphones pocket
USB charging port (for battery pack, not included)
Tote Shoulder Bag / Matching Clutch
If you want a genuine LV bag or purse, you're going to shell out some major bucks. Don't get us wrong - spending money on quality products is never a bad thing. But for someone who isn't ready to commit, or wants to get several totes in different colors to match different outfits ... then a synthetic option might be the way to go. You still get the fashion-forward designs and functionality, without the heavy price tag.
The bag comes in 14(!) different colors
Each bag comes with a (matching) removable zipper clutch purse
Perfect size for carrying (13 x 11.5 x 7 inches)
---
Faux Leather | The Verdict
Regardless of your budget or lifestyle preferences, both leather and PU leather are viable options for your carry products. There are pros and cons to both options that can meet different needs depending on the person.
On one hand, a person who favors a classic style and likes making long term investments in their wardrobe might favor full grain leather that will age well. On the other hand, people often look for less expensive ways to incorporate the leather look into their wardrobe.  In this case, they might feel more comfortable trying out a PU leather option before taking the leap and purchasing a leather product. And of course, some PU leathers are cruelty-free options for those who live a vegan lifestyle.
All product names, logos, brands, and trademarks are the property of their respective owners
Last update on 2023-09-15 / Affiliate links / Images from Amazon Product Advertising API