Modern backpacks and messenger bags are multipurpose accessories that help you carry your personal belongings and make a fashion statement.
Made in different shapes and sizes, some simple, some tactical, these models have taken over the bag market for men. However, deciding which option meets your needs and complements your style can be challenging!
Bu what's the difference between a backpack and a messenger bag, really?
In this article, we'll compare a backpack vs. messenger bag and outline their pros and cons so that you can determine which bag is the right fit for you.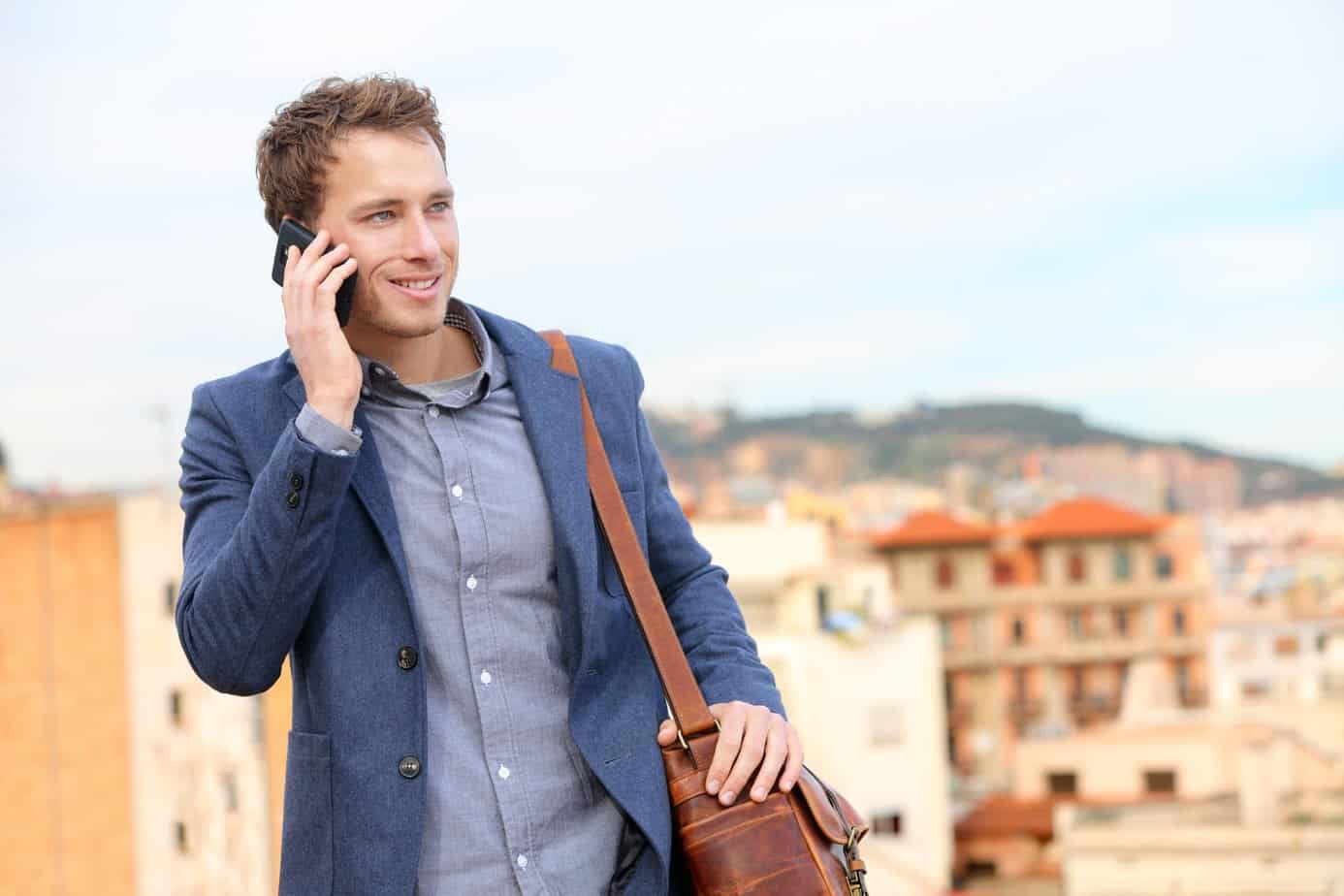 ---
Backpacks
Backpacks have remained a practical accessory for years. Their multipurpose nature makes them the go-to choice for hikers, travelers, students, and professionals worldwide. They're handy for carrying heavier items without overstressing your body.
Many brands have started diversifying their backpack offerings, so popular models now come in different sizes, colors, and designs, whether you're heading for a day hike or a day at the office.
The Pros of Backpacks
To ensure that a backpack is your ideal bag, let's look at its advantages and drawbacks.
Designed for Carrying Heavier Items
Backpacks can handle bulkier items without straining the wearer with roomy and breathable materials. The inside of the bag is typically divided into several compartments to house different objects. For example, a protective sleeve separates your laptop from sharp objects to protect the device.
The dividing fabric keeps your items from bumping into each other and stops their blunt edges from poking into the sides of your body. Additionally, modern backpacks have extra padding sewn into the straps. This added support makes for a more comfortable carrying experience, no matter how heavy the load.
Even Weight Distribution
Unlike messenger bags, backpacks are designed to offer optimal weight distribution. The two padded straps engage both shoulders and prevent wearers from overexerting only one side of their body. Additionally, since the bag covers your whole back, it encourages good posture and minimizes muscle pain and inflammation.
Weight distribution also depends on your packing method. Generally, it's recommended that you place the heaviest items at the bottom of the bag so that they land at the small of your back. Lightweight objects should go near the top so that you don't have to slouch to carry the load.
More Versatility
While other models like clutches and totes serve one or two purposes, backpacks will fit any occasion. Larger models in bright colors are spacious enough to accommodate sports gear like tennis shoes, rackets, and training clothes, but they can quickly be repurposed.
Adjusting the two shoulder straps will make the bag look smaller when you've packed fewer items, and you can use it as a school or work backpack. Furthermore, smaller options are available and can be found in stylish designs and materials like Tumi's ballistic nylon. Finally, these models usually have a practical top handle for carrying the backpack like a bag.
If you suddenly decide to pick up a few things on your way home, place them in the main compartment and throw the pack over your back again.
Perfect for Long Trips
Without hauling a giant suitcase, a backpack will cover all your bases if you want to travel. Spacious enough to handle coats and thick sweaters, it's also lined with numerous exterior pockets where you can store travel documents for easy access.
In addition, many models have stretchy side compartments that fit water bottles, keeping you hydrated as you prepare to catch your flight. There's also no need to pack smaller bags since you can empty the backpack and take it on walking or hiking tours.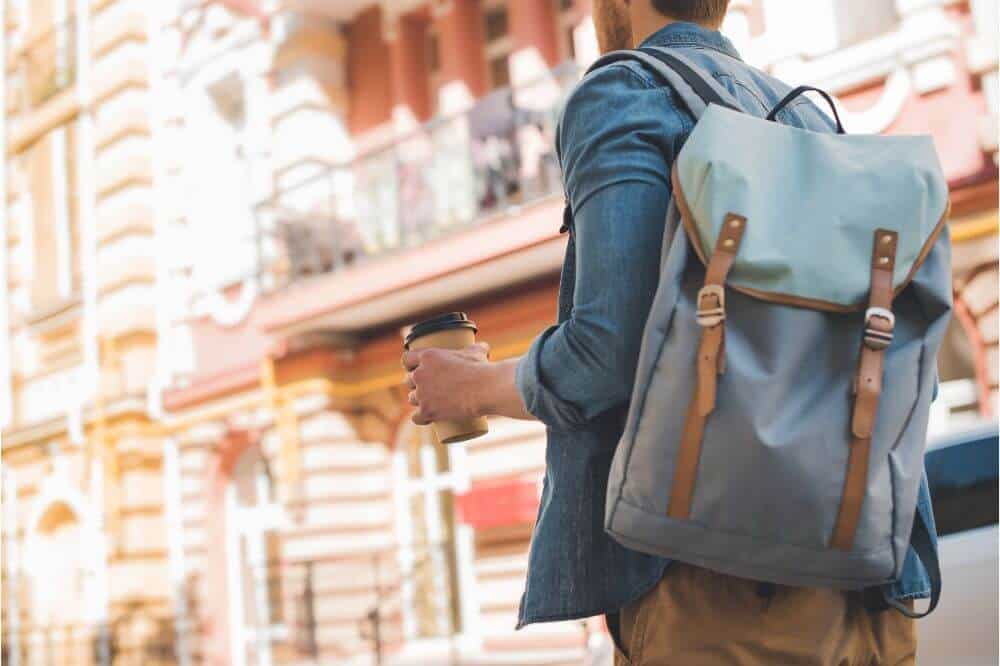 The Cons of Backpacks
Investing in a backpack has several benefits, but there are a few drawbacks.
Sweating
While backpacks won't overexert your back, they're always carried in the same position with limited readjustment possibilities. In addition, the fixed placement can make your back feel sweaty if you've been wearing the bag for longer. Taking off the bag won't help, as your clothes will stick to your skin, making you feel uncomfortable.
Easy to Overpack
Backpacks can trick you into overpacking as it seems like there's no limit to their storage space. Taking a few spare items on your trip is an excellent cautionary step, but packing unnecessary objects means you'll haul extra weight. Additionally, overpacking for vacation leaves less room for souvenirs you might want to purchase and bring home.
---
Messenger Bags
A balanced blend of trendiness and functionality, messenger bags fare well in casual and business-casual settings, acting as a more laidback replacement for briefcases.
The Pros of Messenger Bags
Although they boast a more uncomplicated design, messenger bags offer several benefits.
Easy Access
Since the main compartment is accessed through the opening that runs across the entire bag, removing items can be done in seconds. This simple-to-use nature takes the guesswork out of remembering where you've put your keys or wallet. Even in dim lighting, you'll have no difficulty locating your belongings.
Stylish and Classy
Due to the rising popularity of these bags, brands have started manufacturing models in various sizes and colors. Colored canvas options match different fashion tastes, so using the bag as a practical accessory that complements your daily outfits is easy. Leather is another commonly used material due to its durability, but it also gives working professionals an air of seriousness that aligns with their lifestyle.
Simple to Adjust
Although a single strap secures messenger bags, they're surprisingly easy to customize. The strap can be adjusted so that the bag sits snugly against your body, making carrying books and laptops more comfortable. Additionally, the messenger bag is a good choice for cycling since you can keep it out of your way by placing it behind your back.
Great for Packing Only the Essentials
Usually smaller than a backpack, the messenger bag prevents you from overpacking, meaning that you'll prioritize only essential items. Wearers will get a worry-free travel experience as they won't have to stress about forgetting or misplacing their belongings.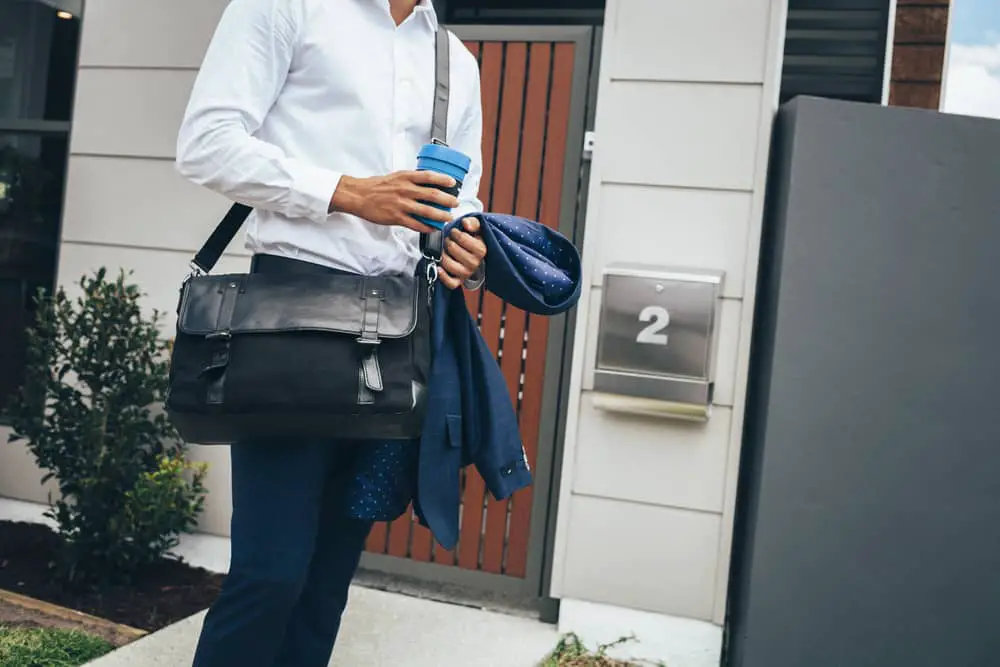 The Cons of Messenger Bags
To give you a better understanding of messenger bags, we need to examine their disadvantages as well.
Not Made for Longer Trips
Sometimes it's essential to have more storage space, especially for hiking and walking trips where you need to carry food and water bottles. Messenger bags usually accommodate laptops and a few books, and there's no external drink compartment. So if you plan on taking it on a weekend trip, make sure you've got at least one more bag to carry all the necessary travel resources.
Puts Pressure on One Shoulder
Crossbody bags have a stylish appearance, but they're not always the most comfortable option. The strap sits on one shoulder and may overexert it, depending on how heavy it is. Also, it may degrade your posture since the free shoulder will assume a more elevated position to relieve pressure from its counterpart.
Settling the Backpack vs. Messenger Bag Debate
With so many trendy and functional options, you won't go wrong by choosing a backpack or messenger bag. However, the ball is in your court when choosing between the two.
Ultimately, the perfect bag should align with your preferences and support your lifestyle:
If you spend a lot of time outdoors carrying several larger items like books and laptops, go for a roomy backpack. Your back will thank you for it
If you're only carrying a few items (phone, wallet, sunglasses…) then a messenger bag will keep you comfortable and send a more professional image
All product names, logos, brands, and trademarks are the property of their respective owners