Being a Mom means being a lot of things — caregiver, nurturer, provider, chef, maid, taxi driver, nurse, and one thousand other things at any given moment. 
Aside from a lot of caffeine and a little magic, it's staying organized that makes all of this possible.  This is where a great wallet comes into play.  Well…which is the best wallet for moms?
All of the ones below considering the following: carrying credit, debit, and rewards cards; cash; change; a multitude of receipts; grocery lists; a phone; chapstick; first aid supplies; the list goes on and on.   Choose one of these below to keep your essentials close at hand and continue rocking motherhood!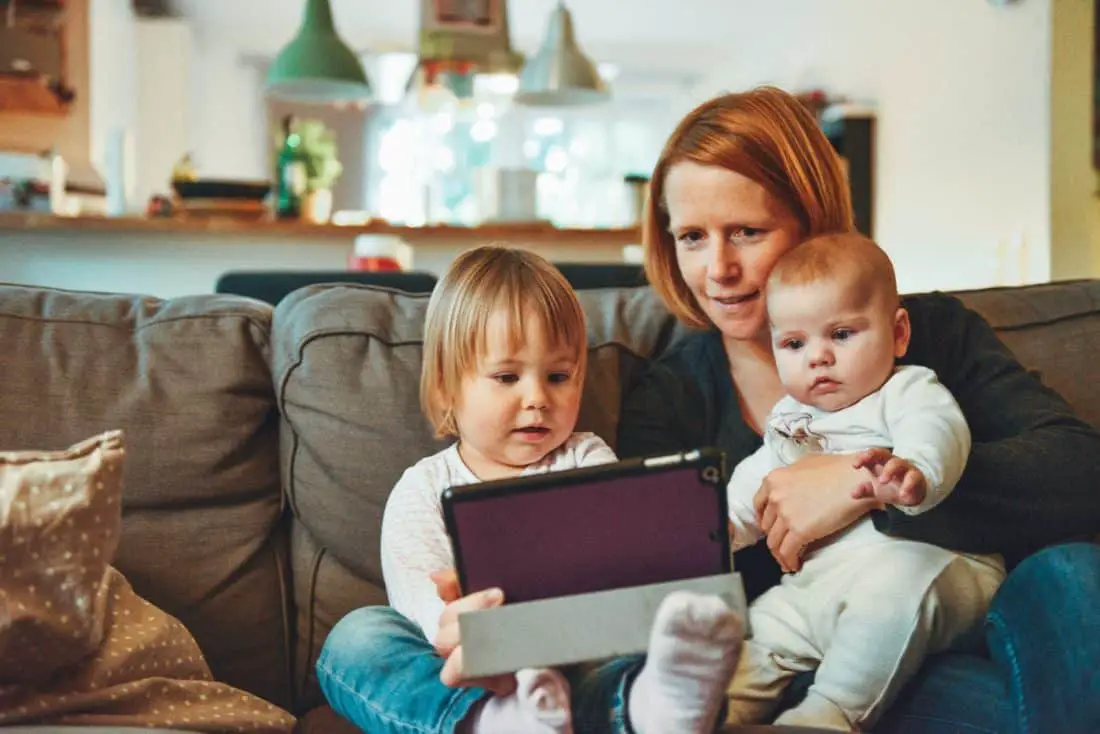 Best Wallet for Moms
We've got a lot of great choices ahead in our ultimate guide to the best wallets for moms – but for those of you that just want to jump right in – here's our favorite right out of the gate!
---
Our Top Pick For Moms: The Bellroy Folio
This luxurious and versatile leather purse is designed to keep you organized and stylish wherever life takes you. This elegant and functional accessory is perfect for the modern woman, providing ample space and smart features to make it your go-to wallet.
Crafted from premium, environmentally certified leather and backed by a 3-year warranty, the Bellroy Folio is as sustainable as it is sophisticated. Measuring 4 inches tall by 8 inches wide, this wallet offers plenty of room for your essentials without sacrificing style.
The intelligent design of the Bellroy Folio allows for the storage of 10 to 14+ cards, flat bills, coins, and even a smartphone. Its user-friendly layout features a snap closure, a leather-lined interior, and an easy-access magnetic coin pouch. The coin pouch stays closed when not in use, ensuring your valuables stay secure.
One of the highlights of the Bellroy Folio is its full zip design, which offers the capacity of a traditional folio wallet but with a slimmer, more convenient form factor. Inside, you'll find two note sleeves for organizing your cash, receipts, and other documents.
The Zip Folio is designed to fit more than just your smartphone – it can accommodate a small notebook, pen, house keys, or a thin compact. It's the perfect accessory for busy women on the go who need an all-in-one solution for their daily essentials.
Additionally, the RFID lining provides protection against card skimmers, ensuring your sensitive information stays secure.
We have a lot more to cover, but this is our favorite – sustainable materials, innovative design, and timeless style come together to create a versatile and practical accessory that any busy mom would be proud to carry.
---
Kate Spade's Spencer Zip-Around Continental Wallet
This wallet has a classic style and is available in a variety of colors, and it is made with Saffiano leather which is both pliable and durable.  It has 12 card slots to keep your ID, credit cards, and rewards cards organized, and the inner zip pocket is perfect for change. 
There are two inner sections for cash and receipts, and an outer pocket to keep essentials close at hand.  It is large enough to hold your smart phone as well.  This is a great basic wallet from a much-loved brand, with a timeless design that you can use for a long time.
---
The Sak Iris Large Smartphone Crossbody
This versatile wallet does triple duty — like most moms — serving as a traditional wallet but also a wristlet with the removable wrist strap and a small crossbody purse with the optional adjustable shoulder strap. 
The zipper closure holds eight card slots, two sections for cash and/or receipts, and a zipper pouch for change.  The front phone pocket has a snap tab closure to keep your device secure.  With the organization and multiple carrying options, this bag will meet all of your needs.
---
Mancini Leather Goods Casablanca Collection: Womens RFID Cell Phone Wallet
This leather wallet packs a lot of organization in a slim and compact design.  The external front pocket holds your cell phone in easy reach with a strap closure to keep it secure, while the back-zipper pocket holds change. 
The internal zipper compartment has a clear window pocket for your ID, four card slots, and a bill compartment to keep your essentials organized.  This wallet also features RFID blocking technology for added protection.  Plus, there's a removable wristlet strap for easy and comfortable carrying.
---
Anuschka Large Smart Phone Case Wallet for Mothers
This stylish wallet is available in a variety of hand painted leather designs, and will hold all of your essentials. 
The wallet features 12 card slots, two ID windows, a full-length bill section, and two multipurpose slip pockets for maximum organization.  The back pocket holds your phone, while the detachable shoulder strap transforms it into a small purse for easy carrying.
---
Lodis Audrey Deluxe Checkbook Clutch
Full of pockets for storage and organization, this checkbook wallet is perfect for busy moms.  It is made from smooth grain Italian leather and features a dual compartment design with a snap tab main compartment and a rear zip around pocket with multiple pockets inside.
The main section has six card slots to hold credit/debit/rewards cards, a clear window to display your photo ID, a pen holder, a checkbook pocket, and a slip pocket to hold cash. The zippered compartment includes gusseted pockets and an inside zipper pocket to hold coins, important papers, and receipts. 
This is a stylish and functional way to keep all your essentials organized.
---
Mancini Leather Goods Ladies Medium RFID Wristlet
Carry your cash, credit cards, and a few other essentials inside this chic leather wristlet wallet.  Crafted from luxe leather fabric, this wallet features a slim rectangular shape with a sleek profile, multiple storage pockets, and a wristlet strap for comfortable carrying.
It includes a row of card slots to hold up to eight cards with a snap-down strap to keep your cards held firmly in place and RFID blocking technology to protect your information; a clear window to display your photo ID; and a zippered pocket to hold cash, coins, important papers, and receipts.  It's a simple way to keep your necessary items close at hand.
---
Royce Leather RFID Blocking Ladies Wallet
Loaded with pockets that protect against wireless identity thieves, this color-trimmed wallet offers style and storage for day-to-day use.
Made from top-grain Nappa leather, it features a two-tone design with a nice contrasting color interior, a curved top flap, and multiple pockets for storage and organization. This wallet includes several card slots to hold credit cards, debit cards, and rewards cards; a clear window to display your photo ID; a full-length pocket to hold cash; and a zipper pocket on the back for loose change. 
RFID blocking technology prevents wireless thieves from stealing sensitive information stored on chips in your credit cards and ID cards.  This small and chic wallet will keep your essential items organized and protected.
---
Coach Medium Zip Around Wallet in Signature Canvas
This COACH wallet is a stylish and functional accessory crafted from high-quality crossgrain leather and featuring the iconic COACH Signature Canvas. Designed to keep your cards, cash, and coins secure and organized, this wallet is the perfect blend of luxury and practicality.
Measuring 6 1/2″ (L) x 3 3/4″ (H) x 3/4″ (W), the Coach Medium Zip Around Wallet offers ten credit card slots, bill compartments, and a zip coin pocket for all your essential items. The zip-around closure ensures your belongings stay safely inside, while the beautiful design and leather craftsmanship showcase your sophisticated taste.
Buyers have raved about the wallet's great quality and style, along with its ample space for cards and the deep pocket for cash. The wallet's interior features real lambskin in a deep complimentary coloring, elevating its luxurious appeal while remaining affordable at under $100.
Users appreciate the wallet's sturdiness and spaciousness, along with the lovely zipper detail and high-quality leather. The wallet boasts additional compartments and a section for bills, providing more storage options than expected. However, users recommend not overstuffing the wallet with too many receipts, cards, or change to prevent it from becoming bulky and difficult to zip.
The Coach Medium Zip Around Wallet is designed to meet a busy mom's needs while also matching her favorite purse!
---
Best Wallet for Moms – Our Choice!
Whether it's running errands with the kids, going to work, or going out for the evening, any of these wallets will keep you organized and ready to tackle anything that motherhood — or life — throws at you.
Ultimately though, we're happy to throw it down and repeat our favorite overall!
The Bellroy Folio
We're pleased to announce that our choice for the Best Wallet for Moms out of all the wallets we've looked at is (drum roll please)...... the Bellroy Folio!
Sustainable materials, innovative design, and timeless style come together to create a versatile and practical accessory that any busy mom would be proud to carry!
Before You Go…
That's the end of this list, but as we've said before, we're big fans of Bellroy. Be sure to check out our next article!
Bellroy Wallets – we review this iconic brand!
Relate Articles
(No secret we like COACH wallets too …)
All product names, logos, brands, and trademarks are the property of their respective owners
Last update on 2023-11-14 / Affiliate links / Images from Amazon Product Advertising API